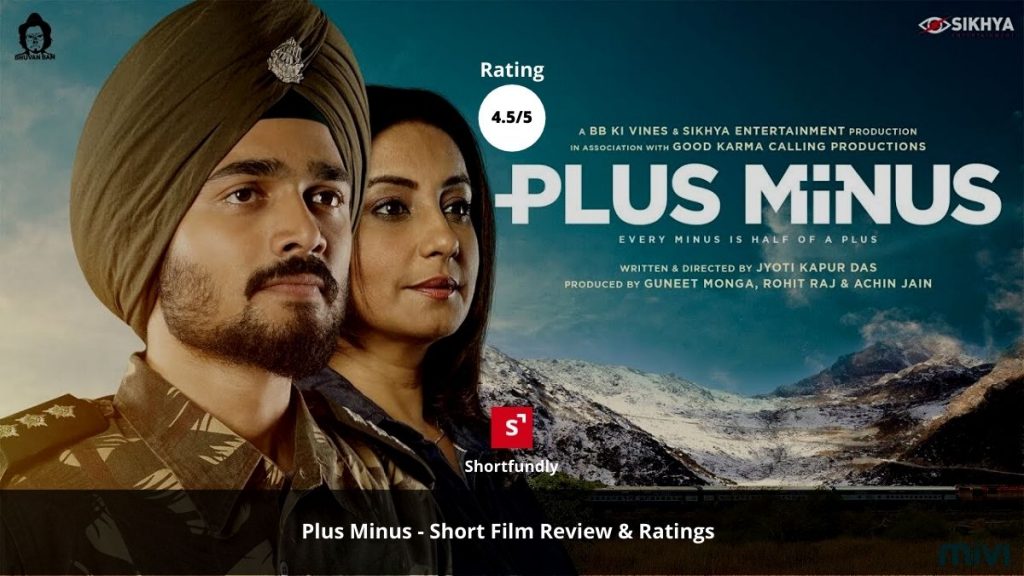 Storyline:
We usually don't remember every journey. Almost everyone of us will have a journey to remember and a friend close to our heart from the journey. This short film 'Plus Minus' too is the life changing journey of Mrs.Jeet. This short film has taken the initiative to tell the world the story of a great legend "Baba Harbhajan Singh". The world history itself makes some people sleepy, in such a case delivering the story of a great man that to related with spirituality needs great effort. This short film has a wise storyline by combining Baba Harbhajan singh's life story with a pleasant and highly normal train journey. By this storyline, the short film also gets a chance to convey the importance of family.
Direction:
A good direction gives life to a storyline. A badly directed short film has all chances to fail irrespective of how good the storyline is. The direction team has done a great work by leaving the audience clueless of the climax and made them believe the short film is about a crucial journey in the woman's life. The short film has been well directed by finely blending a real story with an imaginary incident in a way viewers don't find it odd. Along with problems in family and bonding this short film has made viewers know the beauty of a legend and his love towards the nation that he continues to serve the motherland even after his death.
Dialogue:
Dialogues convey the narrator's thoughts to the viewers. It is through the dialogues the viewers understand the storyline. The short film revolving around the conversation between Mrs.Jeet and Baba Harbhajan Singh dialogues become the only source to convey the storyline. With a serious discussion on family life audience tend to get bore if the dialogues are generalised and a by leaving no chance to such issues the dialogues are personalised to interest viewers.
Screenplay:
It's all in the hands of a good screenplay to keep the audience engaged throughout the short film and conveying the storyline in an interesting way. By an engaging screenplay this short film has given its viewers an unanticipated surprise especially to those who never had an idea of Baba Harbhajan singh. On the whole, this short film is tribute to a great military officer and a lesson to the audience.
Written and directed by Jyoti Kapur Das
Overall rating – 4.5
Rating:
1star for storyline
0.8 star for screenplay
1star for plot twist
0.7star for direction
1star for effort
Want to review for your short film? Reach out shortfundly team. You will get a PAID short film review and FREE promotion from them.
Watch this short film now!
---
Read Latest short film reviews from shortfundly
---
About Shortfundly
Shortfundly is an online technology and design-focused, data-driven platform company that curates and shares the best short films and stories through our global multi-platform network. Our video and editorial platform enables a global audience to easily discover, watch, and share unique stories anywhere on their desktop and mobile devices.
Our vision is to continually grow the community of short film audiences to enable a wide and accessible market reach for short films and become the leading micro-cinema/short film platform.
Please visit http://www.shortfundly.com to learn more about us
Also check out our latest short films reviews and ratings: