Sponsored Post:
The Paper Boy (2015), a story by Aniket Mitra, definitely awarded with glory it has backed at different platforms, difficult to count on fingers, deserves it all. A 15 minute movie, delving into this harsh world, has brought to focus what hours couldn't have, that too without a single dialogue.The mouth piece of the writer is ofcourse the Boy, "The Paper Boy", an orphan, who sells newspapers and also works at a tiny tea stall. The story definitely revolves around him, but is actually a reality check to the gloom sprouting on the shore of a river in the city of Joy, Calcutta. Set in the Old and lesser known lanes of Calcutta, in winters, it not only describes the Lost Spring, but widens the picture of an orphan boy, struggling to survive, with no food, money, shelter, warmth and dreams never to take a flight.
The appearance of the boy – no better than a "paper seeming boy", sets the mood of the viewer and develops a sort of pity for him.
Certain scenes like – The boy scribbling and drawing a hut on a wall, perhaps home for him, wiping his tears, then finding a pair of shoes on the shore of the river, temptous, seeming to be thrown, picking them, running to the tea stall, and keeping them into a briefcase, deepens pity and sympathy. The briefcase too wasn't something usual. The movie maker has made sure, that the viewer focus onto it. The briefcase, perhaps scrounged from garbage, had a broken piece of mirror, fixed into it, a pair of untidy clothes, and some other small broken, bits and parts of some things which bring him joy, decorated by anything and everything he could have found around him.
The masterpiece the movie holds into, is the dream sequence experienced by the boy. He sees himself wandering on the streets, distributing the headlines, wearing the shoes he found on the same day. He sees the newspapers thrown by him into windows coming back to him from people he tries but couldn't see. In one bundle he finds chocolate, a pair of pencils in another and a drawing book in another. As if he got a new life, an opportunity to draw a world of his own. With tears in his deep, serene eyes, tired of seeing the brutal, uncared world, this side of the world seemed heavenly to him, but couldn't survive for more than a minute, when he wakes up to a cycle bell, bringing him back to reality, with newspapers lying before him and the pair of shoes in his feet.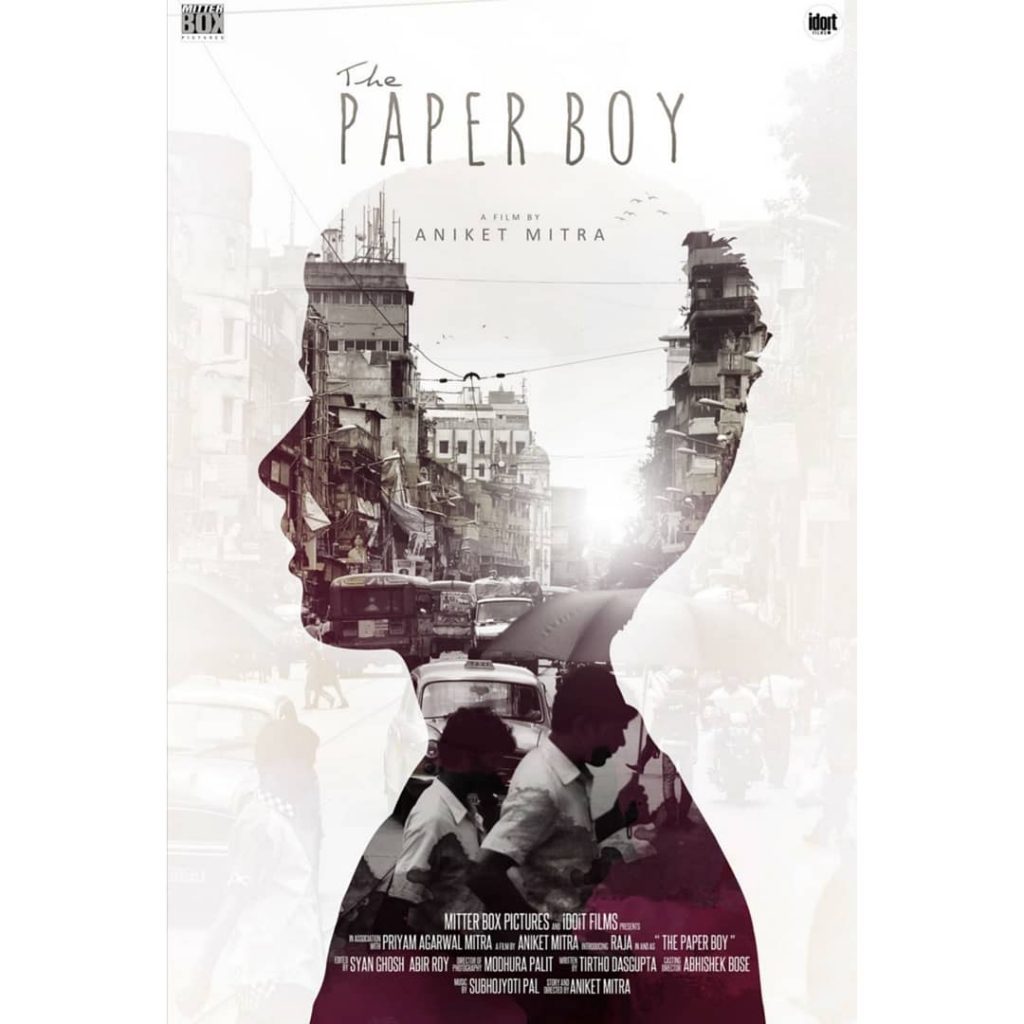 The story, the potryal of a black and white world, the abstract creation of a want in the viewer to fill colours into it, along with the music, plain, rising and slowing down again, everything together makes it a masterpiece. Simple, beautiful and impactful.
A must watch!
Check out The Paper Boy on Disney+ Hotstar! https://www.hotstar.com/1610004553
©Harshita Agarwal 2020 (07-04-2020)
If you want to review for your short film, reach out shortfundly team. You will get a PAID short film review and FREE promotion from them.
---
Also read latest posts form shortfundly team:
---
About Shortfundly
Shortfundly is an online media company that curates and shares the best short films and stories from India through our global multi-platform network. Our video and editorial platform enable a global audience to easily discover, watch and share unique stories from India anywhere on their desktop and mobile devices.
Our vision is to continually grow the community of short film audiences to enable a wide and accessible market reach for short films and become the leading micro-cinema/short film platform for India.