A short film by Mohd Salih featuring Neha Mohd Salih and Fatima Mohd Salih. They stick to the social awareness tagline, 'Lets; Stay at Home' though 'Let's Break the Chain' 'We Shall Overcome'. Coronavirus or COVID-19 has made all of us stay in our homes and has made nature, enjoy its legacy in the ecosystem.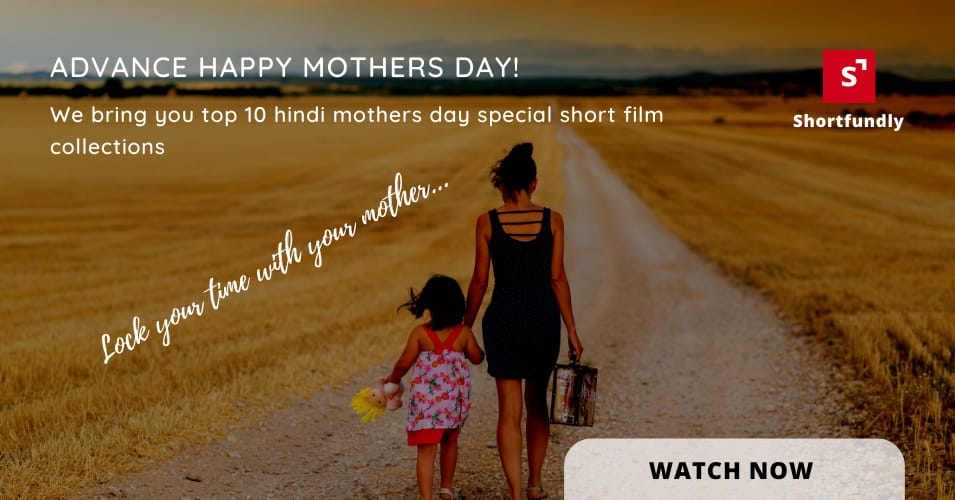 The so-called quarantine has made mother Earth regain her tenderness and has subjected to the term called reformation. Have you ever heard of eagle reforming itself when it grows old so as to increase its life expectancy, this is what is happening with our Earth now! This information about the reformation and freedom of animals and birds has been showcased in this short film in a detailed manner.
Filmmaking Tip:

"I made a lot of short films before making a feature film. Actually, I learnt film-making by making short films".

– Karthik Subbaraj
Story line:
The story revolves around the two kids who are stuck in their homes due to the lockdown scenario. The director wants to convey the struggles of what a school going kid goes through during the lockdown. The two little girls Fatima and Nichu have performed their role very well. The day to day life of a school going kids who are experiencing the life of being quarantined and how their routine life gets stuck around by being home. The curious question of the little girl Fatima ends up with a common answer, 'Because of Corona…'. Her elder sister keeps convincing her with this answer and when she is obsessed about going out in society and having a free life, the bitter truth, and the benefits of being home are also well explained in this Short film with the same answer 'Because of Corona….'.
Tip: To get your short film promoted effectively, Visit Shortfundly and make use of the subscription packages.
Editing:
Editing much simpler and easier. I say it easy for an editor to give an output when he understands what's going on in the director's mind. The duration of the movie is also a big positive for the movie. To convey a message like this in under 6 mins is exceptional. The film with such durations keeps the audience engaged. At the end of the movie, most of us realize the duration was only 6 mins. How exciting short films can become!
Cinematography:
Indoor shooting has always been a difficult task to pull off. The efforts shown by the Director of Photography is mind-blowing here. With the mix of everything in the store, every frame is pleasing to watch.
Music:
The BGM used throughout the Short Film 'Come Play with Me' By Kevin MacLeod & 'Farewell Life' By Nights Amore and Arn Andersson is just awesome. And it actually blends with the sequential scenes of the short film, whereas that was an excellent selection. Using headphones allows you to experience to movie completely.
The Teamwork:
On the whole, the complete team deserves an appreciation for their wonderful work. Inclusive of the animation and also the English subtitle is done great. The costumes and makeup were also very realistic, the team has done their best in each and every section of the Short Film.
Climax:
While people are not convinced about this answer, I guess it's time to rethink the situation of breaking the chain just by being home. Of course, it would be a great help of doing nothing but being home. Absolutely this is an awareness short film that is highly recommended during this period.
We may think that cats, dogs, and other animals are freely let out but actually, the human race has to take responsibility by serving them food and water as much as possible as we can. The ecosystem we live in is designed in such a way that life is dependent on each other species. Therefore, this quarantine is a period to recognize these species and feed them near our area and also not forget to stay home.
This short film has all this message and also has a social awareness within it. Mohd Salih has expressed his view through this short film 'Because of Corona….'. I assure that you would enjoy watching this film and share this social awareness with your friends and family.
If you want to review for your short film, reach out shortfundly team. You will get a PAID short film review and FREE promotion from them.
Watch the short film here.
---
Also read latest posts form shortfundly team:
---
If you need to know more about short films or if you are an aspiring short filmmaker kindly visit Shortfundly, to know more about short films.
Explore Short film collections from us
About Shortfundly
Shortfundly is an online media company that curates and shares the best short films and stories from India through our global multi-platform network. Our video and editorial platform enable a global audience to easily discover, watch and share unique stories from India anywhere on their desktop and mobile devices.
Our vision is to continually grow the community of short film audiences to enable a wide and accessible market reach for short films and become the leading micro-cinema/short film platform for India.