Storyline:
If you cheat someone who loves you unconditionally, it's actually you cheating yourself out of true loyalty. The short film "Tindey" about Kranti – a married man getting into another relationship through an online app tindey provoked by an officemate. Before getting into something suggested by others, we should think of it thoroughly leaving no space for them to provoke us. The short film has brought to screen the present day reality where some websites make it easy and approves deceiving others. The film also conveys that trust is most precious gift anyone can get through the character shammo and the climax has proved the same love and affection could make people realise their mistakes.
Direction:
It's through the direction, the audience gets to know what the movie /short film is about. It lies upon the direction team to convey the storyline clearly. This short film has well conveyed the message through a good direction. It has well shown how kranti is provoked into tindey through excitement and the way realisation dawns on him is realistic. Committing stakes is ok, but realising and correcting is highly essential and the way the team conveyed this message proves as a major advantage for the success of this short film. The team has well directed the film without leaving a hint for the audience to guess the happenings too early.
Dialogue:
Dialogues have the ability to change the way we watch and perceive the short film. Dialogue hints at underlying aspects of a character and mentions things that may be important in the later part of the film. The short film has brilliant dialogues conveying the exact emotion of the character. Shammo showering her love , Molly's deceiving yet attractive nature with kranti and kranti's excitement and protectiveness all are clear from their dialogues.
Screenplay:
A successful screenplay never gives space for their viewers to get bored and keeps them engaged throughout the movie /short film. In this short film, the audience are likely to get bored through half way of the short film and at this point the screenplay grabs its audience from losing attention by making them engaged into knowing the climax of the short film.
Written and directed by Seema desai
Rating: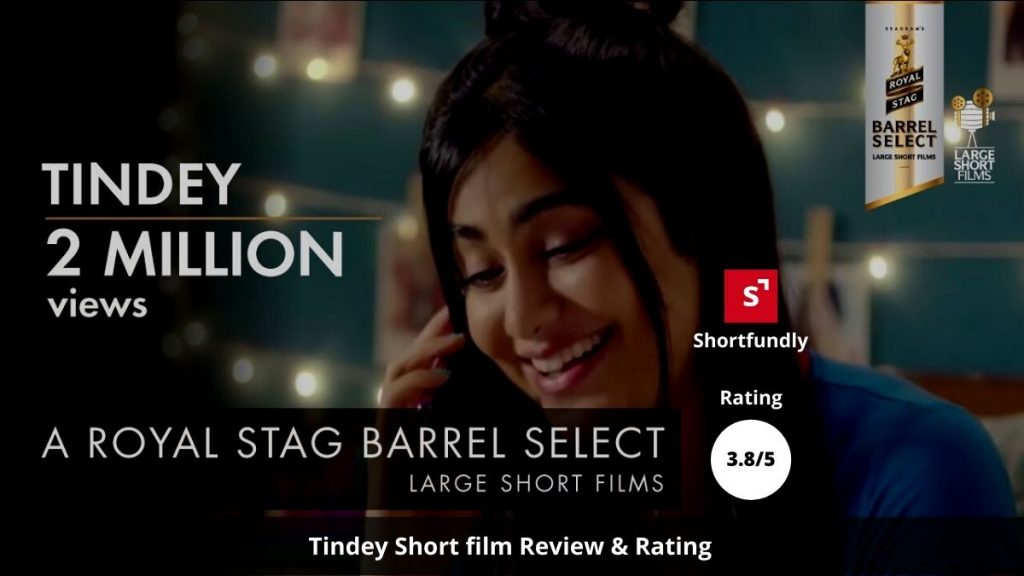 Overall rating – 3.8
1star for storyline
0.3star for screenplay
1star for dialogue
0.5star for plot twist
1star for effort
Want to review for your short film? Reach out shortfundly team. You will get a PAID short film review and FREE promotion from them.
Watch this short film now!
Also Read Latest short film reviews from shortfundly
---
About Shortfundly
Shortfundly is an online technology and design-focused, data-driven platform company that curates and shares the best short films and stories through our global multi-platform network. Our video and editorial platform enables a global audience to easily discover, watch, and share unique stories anywhere on their desktop and mobile devices.
Our vision is to continually grow the community of short film audiences to enable a wide and accessible market reach for short films and become the leading micro-cinema/short film platform.
Please visit http://www.shortfundly.com to learn more about us