Storyline:
In this 21st century which is still an unsafe place for women murders and acid attacks on them for rejecting a proposal from a guy are becoming more common. Kadhal ondru kanden too revolves around this issue. The short film begins on a happy note with love and bike racing between friends. The real storyline unfolds when Gautham throws acid on Jenifer for rejecting his proposal stating her engagement with Mathew who turns out to be the inspector of police in the same station as Gautham's father. Unlike many other short films and movies which show only the pain of the victim's family, this short film has well depicted the pain of the convict's family in losing a family member though they stand by the law in punishing him for the crime.
Direction:
By making each and every scene the same way as it occurs in reality, the director has definitely made justice to the storyline. Hurting the person you love just because they don't love you back gives nothing but sufferings to both of them. The point is well brought out to the audience. Apart from love and pain, the short film spreads social awareness on the cruelty of acid attack. The short film once again proves that true love is being with our partner in their tough times. The short film conveys the harsh truth that the victim is not the only person affected in an attack.
Dialogue:
Dialogues are the biggest strength of this short film. The whole short film stands by the dialogue of each character. Dialogues have conveyed the emotions of the characters more strongly. Among all sub inspector's dialogues are more emotional as it conveys something emotions that are seldom shown in movies and short films. Throughout the short film, dialogues acts as a mode to convey emotions and subtitles makes way for a better reach among the non-Tamil audience.
Screenplay:
The screenplay has a major role in making the short film success. Dealing with a well-known storyline audience tends to get bored very easily and the curiosity in knowing what's about to happen will be less than short films with a fresh storyline. However, in this case, a brilliant screenplay makes the audience love the short film even with a common storyline. Kahal ondru kanden entertains and creates awareness among the people with its beautiful dialogues and gripping screenplay.
Kahal ondru kanden Short film posters: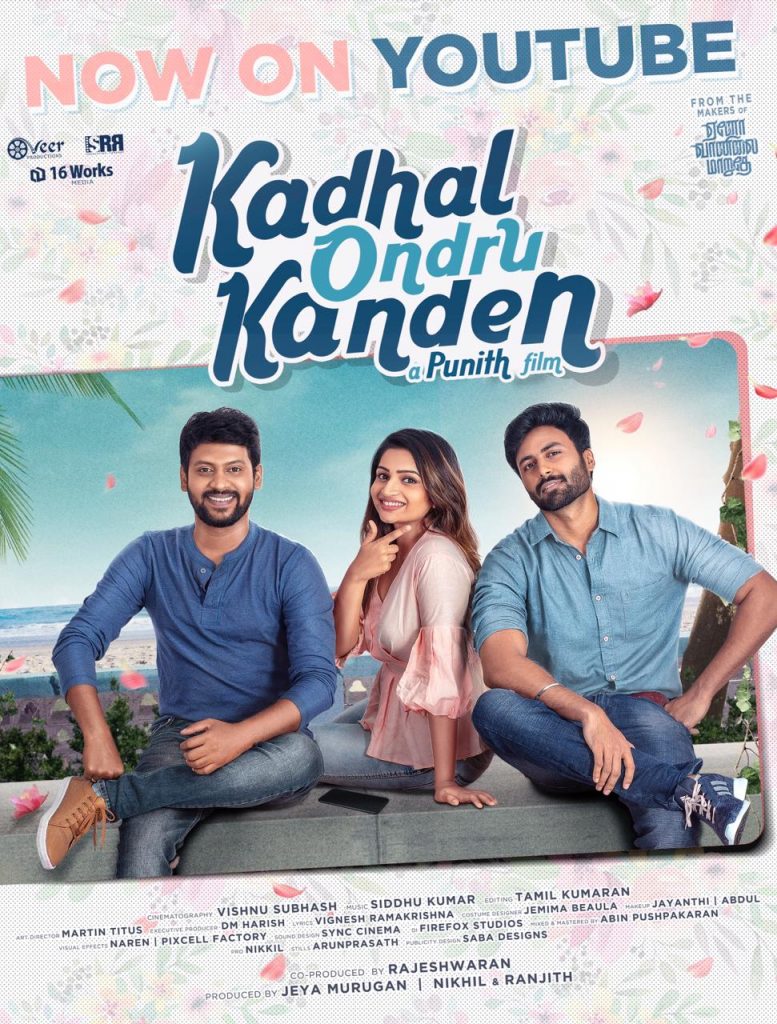 Watch Kahal ondru kanden short film now!
If you like this short film and having requirements in short film editing, please reach out to this prominent film editor – Tamil Kumaran.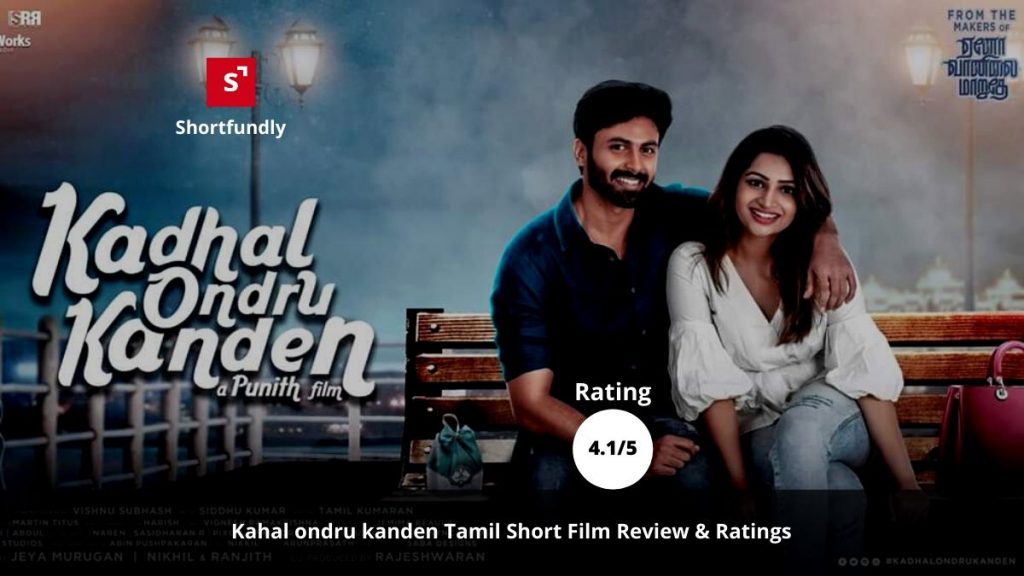 This Post Credits goes to:
https://instagram.com/_.inithya._?igshid=163ockzjwgeoo
https://instagram.com/archu01?igshid=11ksx95tgyhe8
https://instagram.com/dhivya_manick?igshid=1xst6cakpl691
If you want to review for your short film, reach out shortfundly team. You will get a PAID short film review and FREE promotion from them.
Also read latest short film reviews from shortfundly team:
About Shortfundly
Shortfundly is an online technology and design-focused, data-driven platform company that curates and shares the best short films and stories through our global multi-platform network. Our video and editorial platform enables a global audience to easily discover, watch, and share unique stories anywhere on their desktop and mobile devices.
Our vision is to continually grow the community of short film audiences to enable a wide and accessible market reach for short films and become the leading micro-cinema/short film platform.
Please visit http://www.shortfundly.com to learn more about us