When the pandemic was hitting us globally during the early march, it was estimated that there would be a loss of US$5 million to the global box office. This pandemic has a notable effect on the film industry. Due to COVID-19, all the theatres are closed and many films have been postponed, while some are paused indefinitely. This is mainly because studios and production companies have set in various different locations and it is obviously difficult to travel across frequently.
The basic amenity to start a film is finance, there are settled down by the producers. The producers actually don't have the money to invest from their hand, they, in turn, are reliable to financers. This outbreak which has caused a lockdown for 21 days has a parallel effect on the release of the film. As the release gets delayed the interest on the money they have borrowed is also increased. This makes the film producers exceed their budget. Many film producers are stuck in various places while some are stuck in shoot locations due to this lockdown. Prithiviraj, Mollywood actor and his film crew are struck in Jordon where they had been for a film shoot. Though they are safe, film shooting has been stopped due to the forced lockdown in the country. This is a rare scenario to see people lurking in their homes and avoid moving around to multiplexes and theatres. Even though lockdown is protecting us from the novel COVID-19, the effect it is causing to the economy is still pathetic. Production companies are wondering how to come up post lockdown. To resume a shoot of a film that has dropped for days is not as easy as to happen. The crew needs to regain the lost vibe and even more, the point of ending the lockdown after a particular set of days is still a question mark.
Talking about Kollywood, there are many high budget star-studded films on hold to get released like Master, Sorarai potru, etc. On the other hand, films like Cobra, Valimai, Manadu have cancelled their shooting schedules for precautionary measures. A stop in a shooting schedule isn't a worry for the movie producer alone. This outbreak has indirectly affected the daily wagers in the film industry. An interruption means that they will struggle to make both ends meet.
The nationwide lockdown is still effective and is saving lives but has rendered a majority of daily wagers to become jobless for these 21 days. It's still the worst case for the small screen industry. It is predicted by Federations of small screen technicians (FESST) that small screen has more technicians than the big screen industry. And this has ultimately lead them to an uncertain situation. They are relayed to a daily wage, which is, in turn, bringing them into a pathetic situation. This 21 day is quite a big loss to these workers.
In spite of the money and rice bags donated by our film actors that are getting distributed by the Film Employees Federation of South India (FEFSI), the daily wagers in the cine industry are still staggered. Actors like Rajinikanth has donated ₹50 lakhs, the Suriya Sivakumar family, Vijay Sethupathi and Sivakarthikeyan has donated ₹10 lakhs each, producer Kalaipuli S Thanu has donated 250 bags of 25kg rice and actor Yogi Babu has donated 50 bags of 25kg rice.
Actors from Tollywood have donated funds to chief minister's fund, the cinema industry union and also to the prime minister's fund. Tops stars of Bollywood Akshay Kumar and Shahrukh khan have also lent their helping hands.
Above all this spreading awareness about this situation is the main thing to focus on. Suriya, Shahrukh khan and many other leading actors from the industry have sent their requests to the people of this nation through video messages. It speaks spoke the seriousness of the situation and prevention measures that one has followed to avoid being infected.
This has actually resulted in two main effects, one is by abruptly closing all the cinema theatres, multiplexes, concert hall, and Broadway theatres and the other is by making people stick to their home. These people in the home having nothing to do in specific, end up binge-watching. This made the Streaming sites to get popular, especially Netflix, Hotstar, Amazon Prime and so on. The crisis has actually made the streaming sites more popular than ever and many new premium contents are available. This is predominantly a good entertainer and has also made people maintain social distancing.
Stay home. Stay safe.
---
Also read latest short film review post from shortfundly team: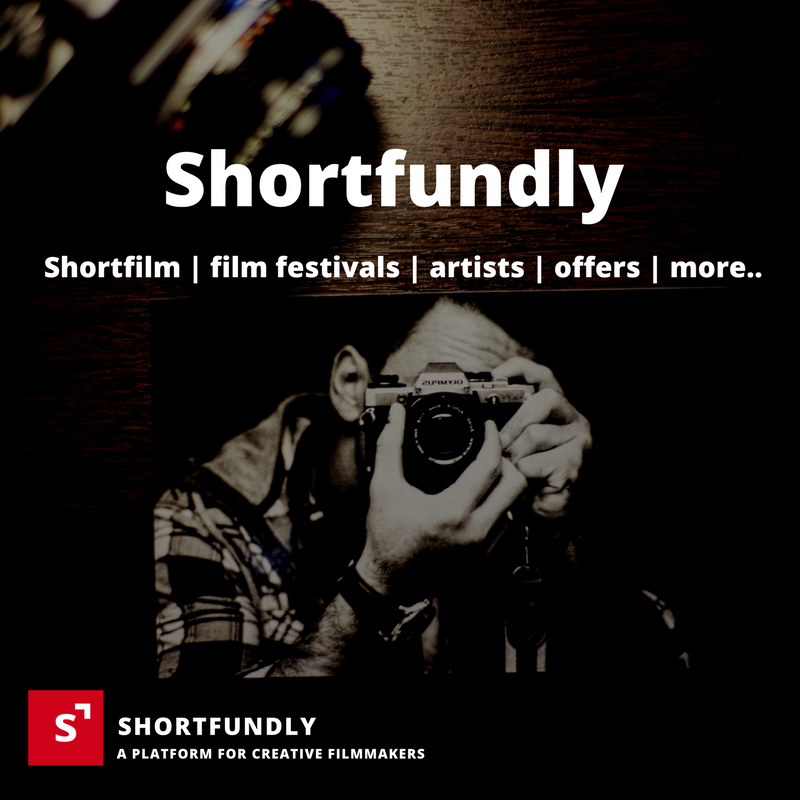 About Shortfundly
Shortfundly is an online media company that curates and shares the best short films and stories from India through our global multi-platform network. Our video and editorial platform enable a global audience to easily discover, watch and share unique stories from India anywhere on their desktop and mobile devices.
Our vision is to continually grow the community of short film audiences to enable a wide and accessible market reach for short films and become the leading micro-cinema/short film platform for India.
---
Also read latest web series review post from shortfundly team: