The second trailer for Rajinikanth's Kaala was released on Monday evening. The first trailer came out on March 2 at midnight, after it was pushed by a day because of the death of Kanchi Jayendra Saraswati.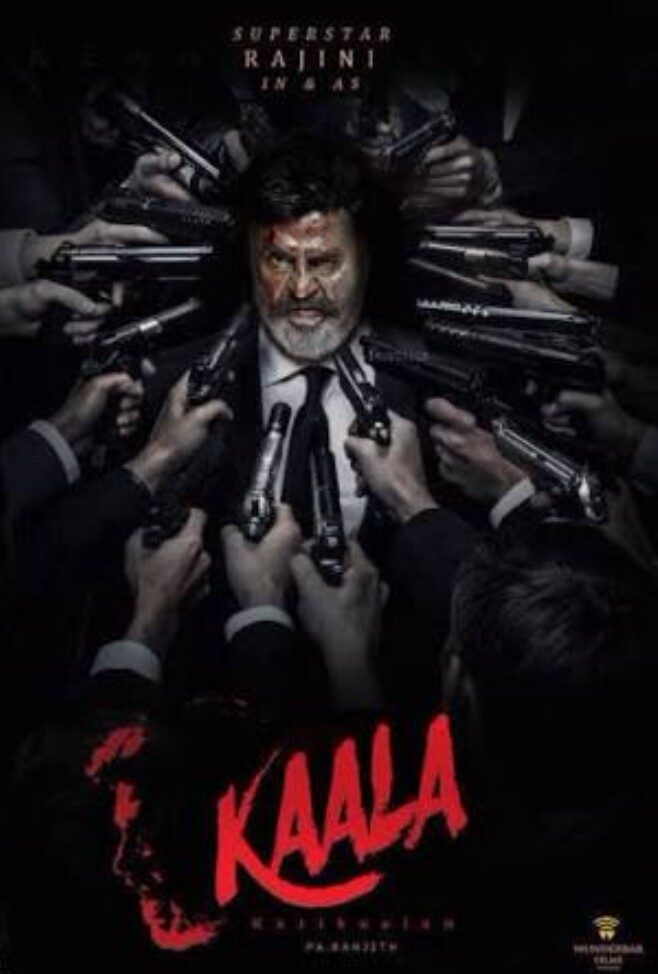 The second trailer begins with Nana Patekar promising to change poverty into 'light'. This is followed by a building that's up in flames. We see more of Nana Patekar in the trailer, as he clearly marks out Kaala to be 'Raavan' and stating that whoever opposes him will be killed. The song 'Patthu thala Ravana' plays appropriately in the background. Huma Qureshi is seen asking Kaala if he really likes her a lot, to which he replies in the affirmative. This is, however, followed by Kaala cheekily saying 'I love you di' to an unimpressed Easwari Rao. We also catch a glimpse of Anjali Patil, who appears to be playing an activist. She's violently hit on the head, as is Samuthirakani in an earlier shot.
The trailer ends with an enranged Kaala saying, "Our body is our only weapon. We will show this to the world. Call all our people!" The beginnings of a revolution, it appears.
The first trailer introduced Kaala by his name and what it means. It set the stage for the confrontation that will take place between Kaala, who is a slumlord-turned-gangster in the film, and the antagonist who is played by Nana Patekar. Rajini's 'punch dialogue' from the first trailer, "Kya re settingah?" has already become a rage.
The trailer also had Easwari Rao, who plays Kaala's wife in the film. As in Kabali, the wife character appears to be an assertive woman in Kaala too. The trailer was rich in political subtext and suggested that the film would have several lines that would resonate with the Ambedkarite politics that Pa Ranjith's films are known for.
The first single from Kaala 'Semma Weightu' was released on Labour Day. The trailers have seen Kaala extol the labour of ordinary, poor people and the date was clearly not chosen by coincidence. The rest of the album was subsequently released and has been met with a mixed response.
Kaala will release in three languages – Tamil, Telugu and Hindi – on June 7. On Monday, Twitter launched a custom emoji for the hashtag 'Kaala' in Tamil, Telugu, Hindi and English.
Want to get more film making quotes. Join , Creative Filmmakers platform shortfundly.