What is a poster?
A poster is simply a representation of a content that means something.
Typically posters include both textual and graphic elements. Posters are designed to be both eye-catching and informative.
"I love the big scale and immediate impact of posters. They're my favourite things to design."-Paula Scher
Why is a poster important for short film?
We have all heard the saying
"Don't judge the book by it's cover"
But haven't we all purchased at least one book because of the cover design?
Same goes for a short film.
In 2015, there were totally 110,000 short films released and from then the numbers of short film released every year are increased drastically.
Obviously the most eye-catching thumbnail(Poster) will receive the most views.
How to make a short film movie poster?
Vision
Text
Design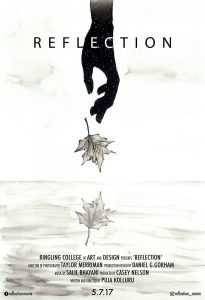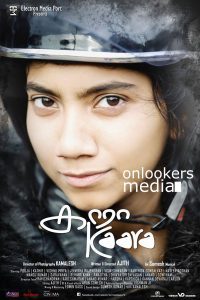 Vision: 
It's the first and the most important step for anything.
With vision, plan the basics and decide what is needed and evaluate the progress.
Text:
The text content that's included in a short film poster are
-> Title of the film
->  2 or 3 words to describe the film (It should be concise)
-> Directed by/film by
-> Website
-> Written by
-> Produced by
-> Staring
-> Cinematography by
-> Edited by
In a short film posters, title of the movie is a must.
The other text information are optional based on the occasion and preferences.
The most common fonts used in a poster are
-> Serif
-> Bee
-> Universe thin ultra condensed
-> Tall skinny condensed
-> Triple condensed gothic
-> Arial
-> Helvetica
-> Trajan
Mostly the texts other than that of the title will be half the size of the title.
In common, readability is the main objective. So any font and size will work if the content delivers its purpose.
Design:
When it comes to design, we all know that it is a wide and vast ocean.
But the design work will be easy if we just follow the vision.
The main points to keep in mind while designing are
-> It should have a personality. Only then it will grab the attention easily and will look interesting
-> The images that are placed should be clear
-> Every single element that's added to the poster should mean something
Tools and Applications for making poster:
Obviously there are loads of apps and tools which can make our life a bit easy.
Same for making a poster.
Canva – https://www.canva.com/
Adobe Spark – https://spark.adobe.com/make/posters/movie-posters/
These two are well known platforms for making poster in minutes time. Here these already contain a number of templates from which you can choose the most appropriate one.
Adobe photoshop
Illustrator
These two are applications where you can create your own posters.