Entrepreneurs, like most people, need inspiration from time to time. And what better way to find inspiration than to take a break and watch some thought-provoking movies.
Wherever you're in your entrepreneurial journey, you'll find inspiration by watching the movies featured in this list.
Here are 12 inspiring movies every entrepreneur should watch.
Top 12 Movies for Entrepreneurs
Directed by David Fincher, The Social Network tells the story of how Mark Zuckerberg created Facebook while studying at Harvard and how he was later sued by two brothers who claimed he stole their idea, and his best friend who was ousted from the company.
Why watch it? It offers you a glimpse of how Facebook began and reminds you that big companies often have small beginnings. Aside from that, you have Aaron Sorkin's brilliant script, David Fincher's perfect direction, and a great ensemble cast.
Best Scene in the Movie: When Mark Zuckerberg meets Sean Parker for the first time.
Based on the book Fire in the Valley: The Making of the Personal Computer, Pirates of Silicon Valley explores the rivalry between Steve Jobs and Bill Gates between 1971 – 1997. This movie came out in 1999, just when Steve Jobs was flourishing in his second innings at Apple.
Why watch it? It offers a glimpse into the humble beginnings of two of the most successful technology companies in world.
Best Scene in the Movie: Steve Jobs interviews a prospective Apple employee.
3. Startup.com
If you want to learn more about the rise and fall of internet companies during the dotcom bubble, then Startup.com is the perfect movie. The only documentary in this list, Startup.com follows the story of GovWorks, a promising startup that failed spectacularly because of mismanagement and internal power struggles.
Why watch it? Aside from showing you the boom and bust of the dotcom bubble era, the documentary also tells you a cautionary tale of how friendships can turn into bitter rivalries because of internal politics.
Best Scene in the Movie: Watch the whole movie on YouTube (seriously!).
4. Wall Street
This is the movie with the famous speech "Greed is good", delivered by the charismatic Gordon Gekko played brilliantly by Michael Douglas.
Directed by Oliver Stone, Wall Street tells the story of ambition and greed, portrayed brilliantly by Charlie Sheen and Michael Douglas respectively. The main protagonist, Bud Fox, idolizes Gekko and gets carried away by his glamorous lifestyle, only to get entangled in the vicious web of insider trading.
Why watch it? As young entrepreneurs, it's often easy to be lured by greed and make morally reprehensible decisions. Wall Street serves as a cautionary tale of how ambition can sometimes lead us down an unethical path.
Word of advice: Skip the 2010 sequel starring Shia LeBouf.
Best Scene in the Movie: The famous or rather infamous Gordon Gekko speech.
A movie that stars Al Pacino, Kevin Spacey, Jack Lemmon, and William Baldwin (in a scene stealing cameo) should serve as motivation alone to watch this movie.
Glengarry Glenn Ross is based on an award-winning play which shows the plight of real estate salespeople during a tumultuous sales season.
Why watch it? The movie shows how it's like to operate in a high pressure sales environment and how you need to use your wits in order to survive and thrive. Since its release, the movie has been used to train real life salesmen how to sell and how not to sell.
Best Scene in the Movie: This 'motivational' speech by Baldwin to the sales team. Enjoy!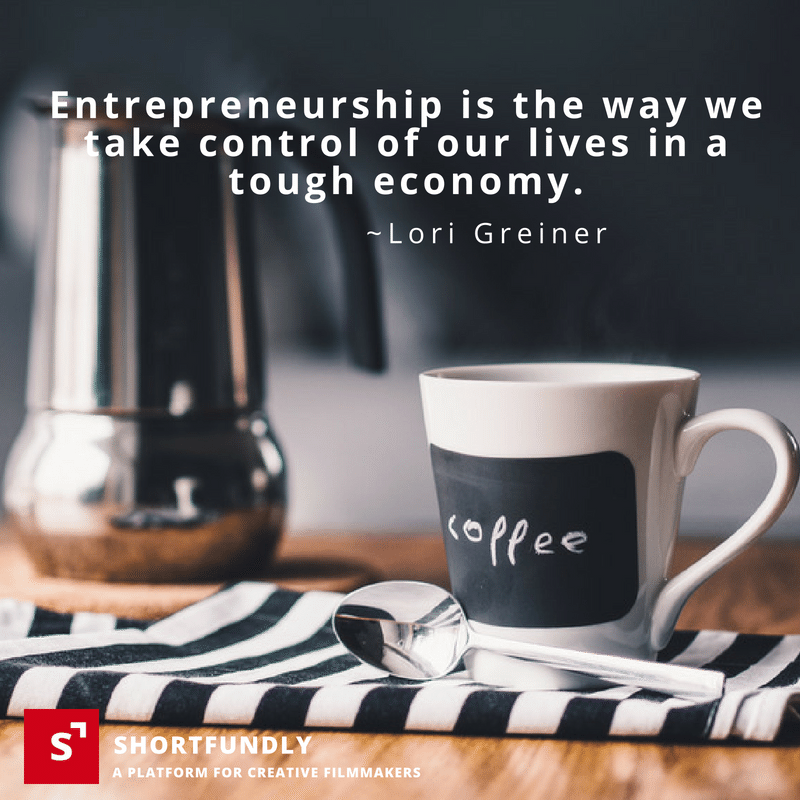 The Wolf of Wall Street is based on the true story of Jordan Belfort. It follows his rise and fall as an entrepreneur, and shows how his firm Stratton Oakmont engaged in penny stock trading and securities scam, drawing the attention of the FBI.
Brilliantly directed by Martin Scorsese with stellar performances from Leonardo DiCaprio, Jonah Hill, Margot Robbie, and a spectacular cameo by Matthew McConaughey.
Why watch it? Jordan Belfort is the perfect example of what an entrepreneur shouldn't be. He was driven by greed, having little to no empathy towards the people he was duping, and lived a life of extreme debauchery which eventually led to his downfall.
Best Scene in the Movie: Matthew McConaughey describes what it takes to be a stock broker.
(Interesting Trivia – The chest thumping and humming performed by McConaughey was improvised and actually a warm-up rite that he performs before shooting a scene.)
7. Boiler Room
If you can ignore the fact that Vin Diesel plays a smooth-talking stock-broker in the movie, you're going to enjoy this movie. And if you enjoyed The Wolf of Wall Street, you're going to enjoy Boiler Room even more as it is loosely based on Stratton Oakmont, the fraudulent stock trading company founded by Jordan Belfort. The characters in the movie worship Gordon Gekko from Wall Street and make their living manipulating gullible people into buying penny stocks. You know exactly where this is headed!
Why watch it? Aside from exposing you to interesting cold-calling tactics, Boiler Roomis ultimately a cautionary tale for young entrepreneurs to not be swayed by the lifestyle of the rich and famous to make mortally questionable decisions.
Best Scene in the Movie: The Group Interview!
8. The Aviator
Yet another Scorsese-DiCaprio collaboration in the list. The Aviator is a biopic of Howard Hughes, the eccentric billionaire who overcame all the odds to become a famous businessman and successful film director, while coping with his gradually worsening OCD. DiCaprio is brilliant in this movie and his performance earned him his second Oscar nomination.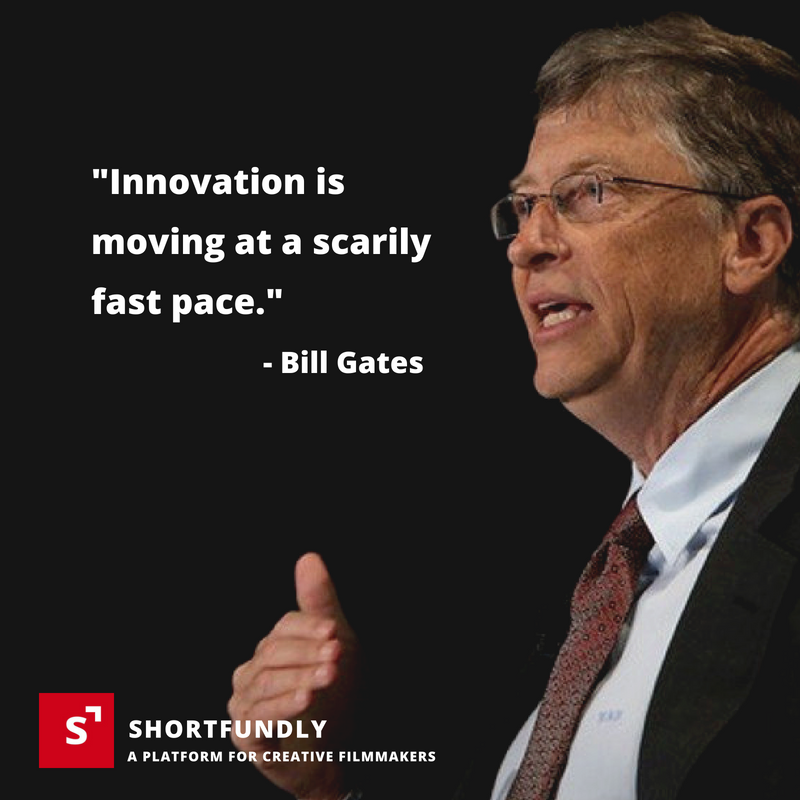 Why watch it? Howard Hughes didn't just compete with rival companies with deep pockets and movie moguls with powerful connections, but fought his own internal battle with a debilitating mental illness like OCD. Despite so many obstacles, he remained passionate about aviation and built a powerful legacy. He is the perfect role model for fledgling entrepreneurs who have to overcome numerous obstacles in life to achieve great things.
Best Scene in the Movie: The Senate Hearings!
9. Moneyball
A fan of baseball? No? Never mind!Moneyball has less to do with baseball and more to do with Oakland A's GM Billy Beane's unique tactics to overcome the odds stacked against his team. Faced with limited budget, Billy Bean (Brad Pitt) decides to take the untested sabermetric approach towards building his team to achieve incredible results in the Major Baseball League (MLB).
Why watch it? Billy Bean had to adapt to survive. He knew Oakland A's couldn't compete with the big guns in the league because they didn't have deep pockets. As such, he had to take risks and make tough decisions to achieve good results. Most startups face a similar scenario when they go up against stiff competition from established businesses in the market. Billy Beane's success story at Oakland A's shows that success can be achieved through risk-taking and inventiveness.
Best Scene in the Movie: Billy Beane describes the problem at Oakland A's.
10. Steve Jobs
Not the one starring Ashton Kutcher, but the one with Michael Fassbender playing the iconic Apple co-founder. Directed by Danny Boyle and written by Aaron Sorkin (who also wrote The Social Network), Steve Jobs is a different sort of a biopic. It contains just 3 sequences, all depicting a pivotal point in Jobs' life. The movie includes brilliant performances by Fassbender and Kate Winslet.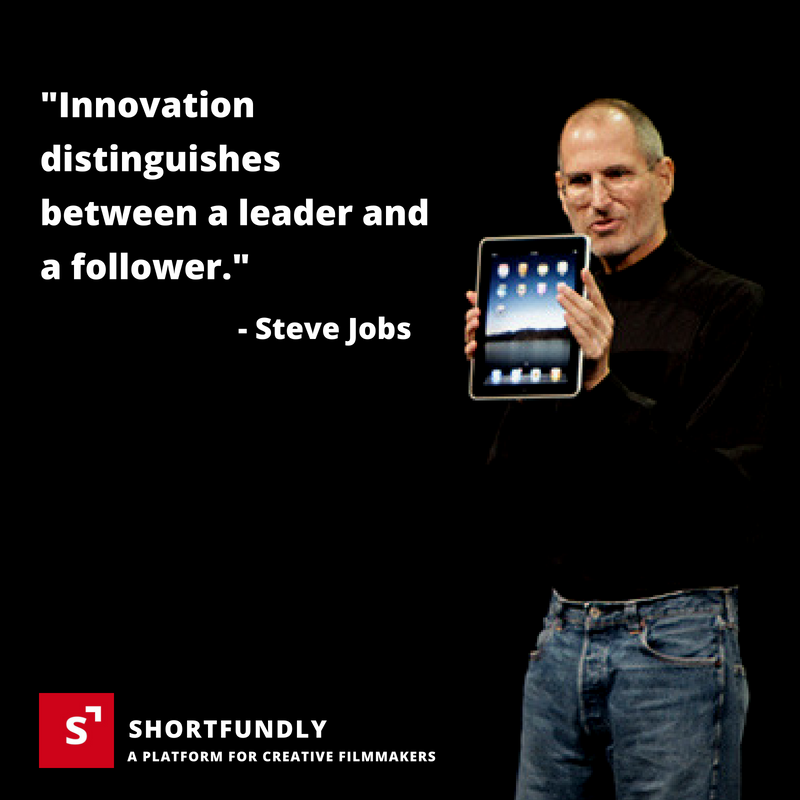 Why watch it? Though it was not as critically acclaimed as the studio hoped it would be, it's still the best Steve Jobs biopic there is. If you don't have the time to read Walter Isaacson Steve Jobs' biography, watch this movie.
Best Scene in the Movie: Jobs confronts Sculley.
Want to master the art of marketing or selling just about any product? Then Thank You for Smoking is the movie you need to watch. The plot of the movie revolves around the machinations of Big Tobacco's chief spokesman, Nick Naylor, who defends the cigarette industry in challenging situations.
Why watch it? Selling is an essential aspect of entrepreneurship and this movie teaches you that it's possible to sell anything as long as you have data and persuasiveness to woo your audience.
Best Scene in the Movie: Nick Naylor (Aaron Eckhart) shows off his spin skills on Joan Lunden's talk show.
The Pursuit of Happyness is a true story based on the life of entrepreneur Chris Gardner's nearly one-year struggle of being homeless with his son while going through a gruelling 6-month unpaid internship as a stockbroker. Will Smith's portrayal of Gardner earned him an Oscar nomination.
Why watch it? Chris Gardner overcame unbelievable circumstances to achieve his dreams. Circumstances that are not much different from what early-stage entrepreneurs face.
Best Scene in the Movie: Chris Gardner is hired!
If are ever in need of motivation and inspiration, watch or rewatch these movies. You'll not be disappointed.­­
---
Have you grown tired in search of a perfect platform, that helps you connect with the best shortfilms?
Well, sigh with relief!
Install the new Android app, Shortfundly, on your mobile
https://play.google.com/store/apps/details?hl=en&id=com.shortfundly  and you get to watch 20,000+ shortfilms in regional and international languages from the best film enthusiasts around the world!!
---
Shortfundly, empowers the shortfilm projects by helping filmmakers search for short film actors, producers and other vital crew members. Showcasing your talent at the right platform can accelerate your career as a shortfilm maker to a great extent.
Shortfundly helps you rank yourself among the community of other shortfilm makers, giving you an opportunity to connect with all Short Film Festival competitions!
Do you wanna make your brilliant shortfilms reach the global audience instantly and rejoice your shortfilm? Ah! then it's time for to become a celebrity with Shortfundly. Have a look..
http://shortfundly.com
---
About Shortfundly
Shortfundly is an online media company that curates and shares the best short films and stories from India through our global multi-platform network. Our video and editorial platform enable a global audience to easily discover, watch and share unique stories from India anywhere on their desktop and mobile devices.
Our vision is to continually grow the community of short film audiences to enable a wide and accessible market reach for short films and become the leading micro-cinema/short film platform for India.