1. Sacred Games: Sacred Games is one of the best web series that
depicts action, thrill, crime, and drama.
Indian web television thriller Emmy nominated series based on Vikram Chandra's 2006 novel. Having its roots from the book Sacred Games, the
storyline primarily revolves around Sartaj Singh, a Mumbai police officer and a gangster named Gaitonde who even thinks him to be God. You will find yourself traveling through a series of mystery, drama, deeper corruption in law, and lots of fighting and action that make it worth the watch. The first four episodes of Sacred Games premiered on 29 June 2018, eight episodes that made it season 1 released on Netflix on 5 July 2018 with subtitles in more than 20 languages. It received mostly positive reviews from critics, with particular praise for the performances and writing.
The second season of Sacred Games premiered on 15 August 2019.
2. Kota factory: It is an Indian web series by raghav subbu for viral
fever .Its the first black and white webseries in india.
The show tells about the life of 16-year-old Vaibhav who moves to Kota from Itarsi. It shows the life of students in the city, and Vaibhav's efforts to get into IIT. Kota, a city in Rajasthan, is a hub for many coaching centers
where students come from all over India to prepare for various entrance exams. Saurabh Khanna, the creator of the show, says that through Kota Factory he aims to change the perspective about Kota and IIT preparation which he feels has always been one-sided emphasizing the trauma that education brings in a students life.
Unlike many shows where young adults find the path to success
restricting, this show celebrates student life in all its educational glory. Jitendra Kumar's character Jeetu Bhaiya was adored by viewers.
Kota Factory is available to watch on TVF Play and YouTube. It was first premiered on 16th April 2019.
3.Mirzapur: Mirzapur an Indian crime web television series on
Amazon prime video produced by excel entertainment. It revolves around drugs, guns and anarchy. Mirzapur has undoubtedly taken the audience by storm with exemplary acting.
The series was shot in Mirzapur while some scenes were shot in Ghazipur, Jaunpur, Azamgarh, Lucknow and Gorakhpur. Its trite narrative template
undermines its ambition to be the web's answer to Gangs of Wasseypur.
It depicts the corruption, governance, and rule of mafia dons and the rivalry and crime prevailing in the Purvanchal region of Uttar Pradesh. Tripathi ends up becoming the mafia boss of Mirzapur and his son Munna, an undeserving, dictatorial successor, follows his father's footsteps to continue the legacy of lawlessness, and mafiagiri. It then becomes exciting to watch the drama unfold. It stars Pankaj Tripathi , Ali Fazal, Vikrant Massey, Shweta Tripathi, Shriya Pilgaonkar, Rasika Dugal, Harshita Gaur, Divyendu Sharma, and Kulbhushan Kharbanda. Season 1 consists of 9 episodes and season 2
is to be released by 2020.
4.The Little Things: It is an Indian web series by Pocket aces staring mithali
parkar and dhruv sehgal as lead roles. The first season was directed by Ajay Bhuyan and had an episode runtime of 15 minutes each. The series is produced by Aditi Shrivastava, Anirudh Pandita, and Ashwin Suresh.
The second season was directed by Ruchir Arun, who is a National Award winner. Its first season was premiered on dice media channel in the year 2016 and later Netflix purchased it by adding additional 5 episodes.
The story basically revolves around a live in relationship couple Mithali palkar and dhruv sehgal in mumbai. Throughout the series the couple's conversation and their everyday problems and challenges related to relationships are presented. Total 3 seasons , first season with 5 episodes and season 2 and 3 with 8 episodes are available on Netflix
5.Romil and Jugal: Romil and Jugal is Indian web series by Ekta kapoor .
Series is about same sex relationships and the way society treats them.
Ekta kapoor has thrown light on a deep rooted taboo topic in a repressive country India.
Web series stars manraj singh(Jugal) and rajeev sidhartha(Romil).the series is shot in hindi and dubbed in 3 other Indian languages having total 10 episodes available on Altbalaji. Series is about romil a punjabi playboy and jugal tamil brahmin and a introvert boy. Finally they spend time and navigate life together, Romil and jugal successfully become accepted by their narrow minded society and by their orthodox family.They understand that their relationship is completely genuine and that they can't live without each other. They end up being accepted as a couple by both the general society and their families.
6.MentalHood: Mentalhood is an Indian hindi web series starred by Karishma kapoor, Sanjay suri, Sandhya mridul, shilpa shukla, shruti seth.
It was created by ekta kapoor and written by ritu bhatia.Bollywood actress
Karisma Kapoor (Meira Sharma) marks her digital debut with this series, which focuses on five tightly knit community moms from South Mumbai. Their respective children attend the same high-class school. Being a parent is tough and in this web series karishma kapoor (mom) reaches out other moms through blogs. The web series revolves around different natures of mothers and showcases how they manoeuvre their way through raising their children.
It also shows how mother's use different strategies for upbringing of their children and daily struggles related to it.Series has one season with 10 episodes included on it and streamed online on Alt balaji & zee5.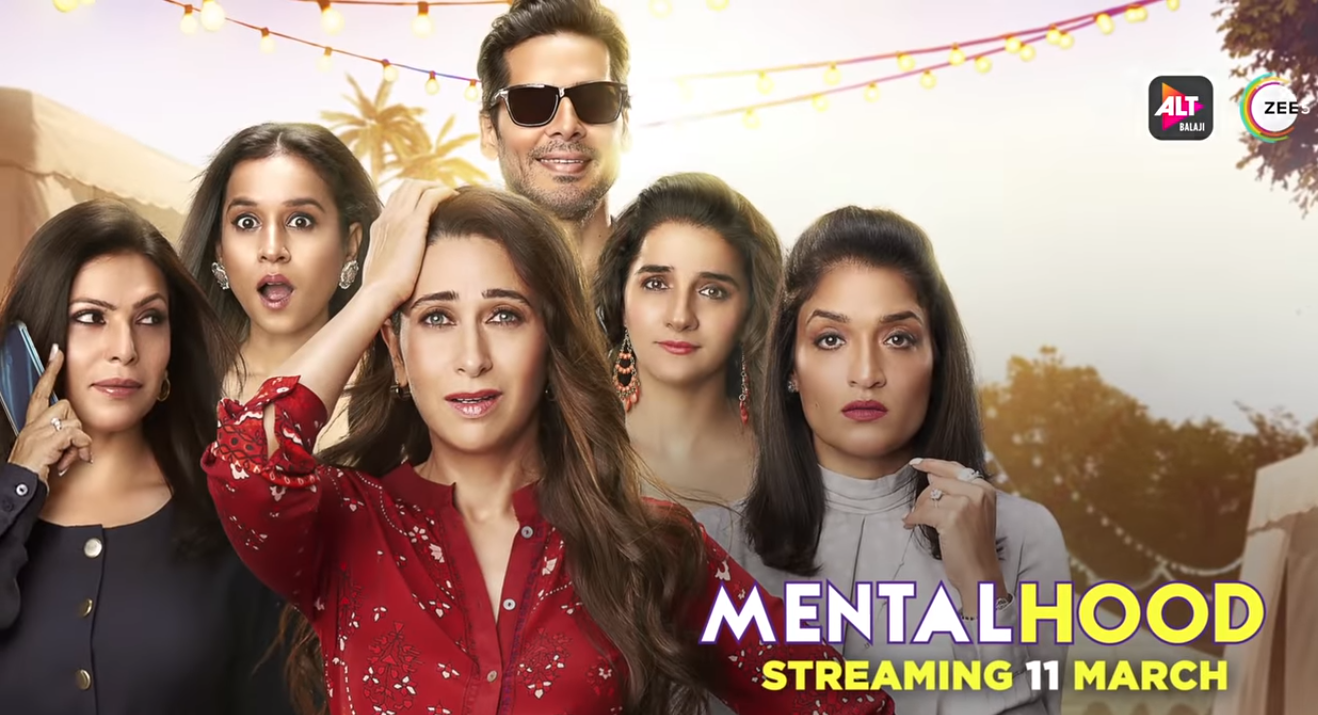 7.The Family man: The family man is an Indian action drama web series
starring Manoj bajpayee and priyamani produced by Raj nidimoru and
Krishna D.K.
The story is all about a middle class man secretly working as an intelligence officer in T.A.S.C. , a fictitious branch of national investigation agency.While protecting the nation from terrorists he also protects his family from the consequences of being a spy.The series was streamed in the year 2019 with one season of 10 episodes on Amazon prime.
8.Siege of 26 /11: Siege of 26 /11 is a web series of An unflinching terror of
Mumbai attacks that happened on 26 November 2008 in the financial
capital of the country. The series was released on 20 march 2020 starring arjan bajwa , arjun bhijlani, mukul dev, tara alisha berry, sid makkar written by Joshua Caldwell and Directed by Matthew Leutwyler.
It is based on the people who were caught up in the world's first hybrid terrorist attack in Mumbai.Starting before the dawn of November 26, Stage of Siege 26/11 covers the three days of the 2008 Mumbai attacks.
The narrative switches back and forth to show how the terrorists conducted the attack and how the Indian Forces prepared to fight them.also the bravery of NSG commandos to the rescue in Mumbai terror attacks has been shown in the series. It has one season with 8 episodes streamed on zee5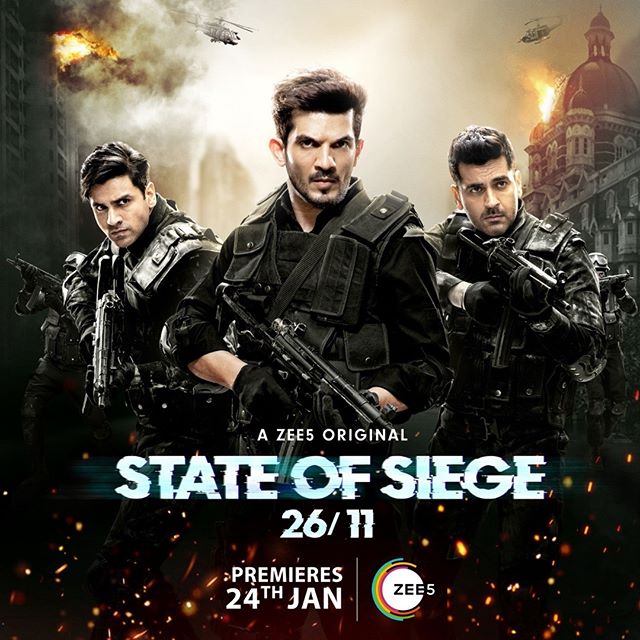 9.Special OPS: Special ops is an indian hindi Spy fiction thriller series directed by Neeraj Pandey and Shivam Nair and written by Deepak Kingrani, Neeraj Pandey. Series had leading cast Neeraj Pandey starring Karan tacker , Vipul gupta , Sana khan , Kay Kay Menon , Divya Dutt ,
Vinay Pathak , Meher Vij. The story is based on inspiration taken from nineteen years of national significant events . It follows the story of a chief analyst in RAW, Himmat Singh which is played by Kay Kay Menon.
The show promises to be a thrilling one with some intense drama. Everyone has done justice to their roles in the series.The story is also inspired by several espionage missions undertaken by India in the last 2 decades. It has one season with 8 episodes streamed on hotstar and disney.
10.Four more shots please: Indian web television series by Anu Menon and Nupur Asthana starring Sayani Gupta, Bani J, Kirti Kulhari and Maanvi
Gagroo. It was Created by Rangita Pritish Nandy and Written by Devika Bhagat, Ishita Moitra. Many reviewers referred this show as desi version of sex and the city .the story has four women (two in mid 30's and two in mid 20's ) impenitent as they live love , make mistakes and discover what really makes them tick through friendship and shots of tequila millennial
Mumbai.
This web series was the top most watched series in 2019. It has 2 seasons with 10 episodes in each season streamed on Amazon prime.
11.Permanent roommates: Permanent roommates is a Indian hindi web
series by Viral Fever Media labs casting sumit vyas and nidhi singh
created by Srunabh Kumar, developed by Biswapati Sarkar and
Sameer Saxena. The web series revolves around a young couple tanya and mikesh who have been in long distance relationship for almost 3 years.
Returning back from United States of America mikesh asks
tanya to marry him, but Acting upon the advice of her roommate and
her own reluctance to marry someone who barely knows her, Tanya
refuses, but gives in to Mikesh's persistence. They both instead opt living together before getting married.But at the end tanya's premarital pregnancy ends in the two of them planning their wedding, with unforeseen consequences.The web series has two season with total thirteen episodes in hindi and tamil language (season 1 only )
streamed on TFV and youtube on october 2014.
12.Asur – welcome to your dark side: Asur welcome to your dark side is an Indian Hindi web series written by Gaurav Shukla , Niren Bhatt , Abhijeet Khuman and directed by Abhijeet Khuman.The series stars Arshad Warsi and Barun Sobti , Anupriya Goenka , Ridhi Dogra.
The serial killing activities shown in the series are quite unique, particularly relating to Indian mythology. The series is also based upon two major concepts –spirituality and violence. Its an engaging tale where mysticism meets investigation .The story is blend of suspense, mythology and solving the murders of some people totally unrelated.Nikhil Nair, a former forensic officer-turned-teacher at the FBI HQ, loves working in investigation field but is forced to stick to an academic role to fulfil his familial priorities.his first case he tackles is the murder of Sandhya wife of DJ.
What follows is a cat and mouse chase that has deeper links to his past and that of DJ's. It has one season with eight episodes streamed on Voot.
13.Apharan: Apharan is a Hindi language action thriller web series directed by Siddharth Sen Gupta and developed by Ekta Kapoor casting
Arunoday Singh as Rudra Srivastava, Mahie Gill as Madhu/Malini,
Monica Chaudhary, Nidhi Singh ,Varun Badola.
Series is about kidnapping , suspense , mystery and never ending action. The story revolves around a kind, honest and courageous cop of Uttarakhand who is lured into kidnapping a girl at her mother's request. The initial plan begins to extort money in exchange of anusha (girl who has been kidnapped ). The story follows a cop 'Rudra' who was falsely accused and ends up in jail for 3 years. The dialogue is awesome which has the accent of the local area which adds brownie points while watching, the slang words which we all use in our daily life can be heard most of the time in the series.
This web series has one season with twelve episodes streamed on ALT Balaji.
14.Code M: Code M is a mystery thriller web series developed by
ekta kapoor and written by Shubhra Chatterji, Aparna
Nadig,Aniruddha Guha,Sulagna Chatterjee. It was produced by Juggernaut Productions. The series casts Jennifer winget, Rajat kapoor, Seema Biswas and Tanuj Virwani.
The story examines how certain things are kept within the army and do
not come out in the open. The series especially highlights criminal activity within the army. Major Monica Mehra (Jennifer Winger), a military lawyer is assigned to unravel the case of an army officer who was apparently murdered in an encounter with militants.She will try to solve the open and
shut case by cracking the code.
The series explores mystery about investigation that brings forth several revelations which sends ripples through the entire Indian Army. Code M has one season with eight episodes streamed on ALT Balaji and Zee5.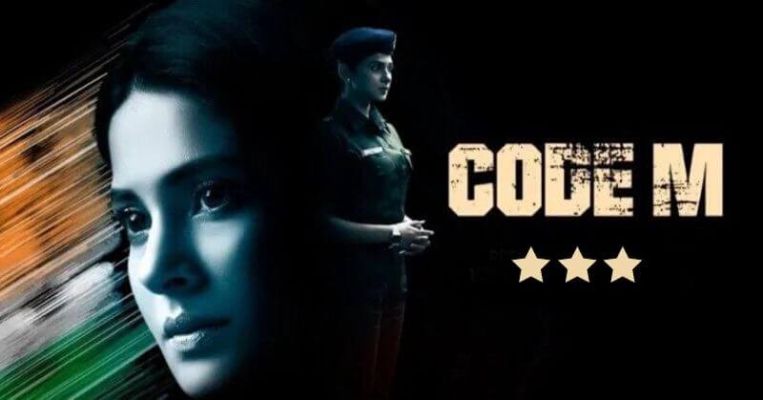 15.Made in heaven: Made in heaven is a Indian web series directed by
Nitya Mehra , Zoya aktar , Prashant Nair , Alankrita shrivastava. Series casts Kalki Koichin , Arjun mathur, Sobhita Dhulipala, Jim Sarbh, Shashank Arora, Shivani Raghuvanshi.
Story revolves around wedding planners Tara and Karan who arrange high profile weddings as they solved one crisis after another for their clients, but were also surrounded by their own life's problems.
As their company finds its feet and they stumble from one quirky client to the other, we are exposed to the many dark sides of human nature.This story is all about human nature and great social dynamics . It has one season with nine episodes released on amazon prime on 8th of march 2019.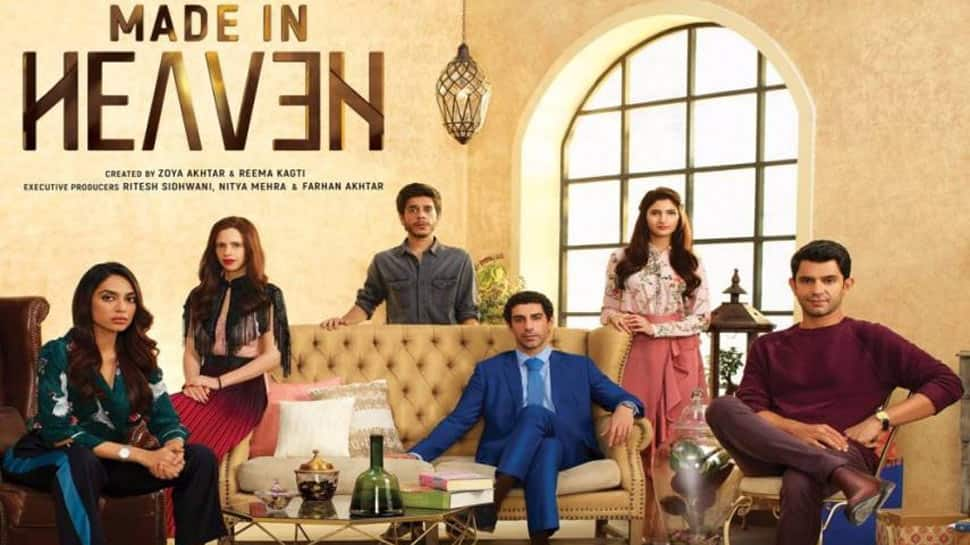 We will bring more web series to you. Keep support our efforts and share this article with your friends and family.
---
About Shortfundly
Shortfundly is an online media company that curates and shares the best short films and stories from India through our global multi-platform network. Our video and editorial platform enable a global audience to easily discover, watch and share unique stories from India anywhere on their desktop and mobile devices.
Our vision is to continually grow the community of short film audiences to enable a wide and accessible market reach for short films and become the leading micro-cinema/short film platform for India.
---
Latest webseries blog post from shortfundly