There must be an interesting thought process that must have gone through Selvam's mind while he was graduating from his business administration. While many of them want 6 figure paying jobs at the end of the month, Selvam and his friend Maharajan had other ideas. The movie buff in him probably peeked out at the time to ensure the birth of Shortfundly. Short films are often ignored in the world of content giants like Netflix, Amazon prime, etc. In a generation where there is a heavy battle between content makers to steal the eyes of the users in their direction, there is no time for short films unless they are #1 trending on YouTube. Thought-provoking short film content has its audience though, but when compared to that of other streaming platforms the numbers are negligible.
The Indian Express has a column in its daily where there is an interview expert form an associate director who is wanting to win big in cinema. Their stories seem inspiring and interesting to read on, but the real fact is that they don't have a producer to listen to the script and fund their ideas. There were many creative minds that were out of sight from the world. Then there came a bright side to enlighten their path of career. That was the time when Shortfundly made the chance to revel them to society.
Shortfundly is a complete network for young and budding short filmmakers and also a boon for those who have a quest to get into filmmaking. This is an online video platform with a vast collection of short films. They enable a vast connection between the filmmakers and also with the society of film making. The basic complication of short filming is about reaching out to the audience. This misfortune has been cleared out through the outcome of this wonderful platform.
Perceiving the crisis of a short filmmaker, the founders, Mr. Selvam(Founder) and Mr. Maharajan(Co-founder) being short filmmakers themselves, decided to build a platform for those undergoing the catastrophe. They were clear and held a firm to raise up the features of filming for short filmmakers. By doing so they brighten up the life of short filmmakers.
On discussing the features of this unique concern, there is a plentitude of records to scoop up. The organization provides profusion options to the filmmakers. This is an exact spot for filmmakers to start up from scratch. The opportunity to search for artists, scriptwriters and filmmakers are also possible with Shortfundly. Because it has a corner for short filmmakers to find creative people from their community profiles. It's a great opportunity to connect with artists, filmmakers, and scriptwriters.
This is an elbow room for those who have the quest for short films, as they have a horde of short films piled up on their websites. These short films are well-reviewed and promoted by the team Shortfundly. The users are capable of viewing short films and are also allowed to share them with their friends and family. This way Shortfundly helps the short filmmakers to get more views, comments and of course likes, with the help of their registered users. The users are also benefited as they can search, save, share and watch n number of short films. This is a stroke of luck for their users. They also maintain the versatility among the list to cover up users worldwide. They enroll in a collection of short films in all languages and also in all genres. This also enables the filmmaker to connect with each other and share feedback. That could be a great opportunity to progress in that particular career.
When all the primary nightmare is sorted out, the next big question arises for funding. There is a crowdfunding concern, through which the films are being funded. The cause and concern of the content are explained to the users to initiate crowdfunding and held support to the budding and also the best filmmakers. This is a great breakthrough for filmmakers with creative minds.
Moreover, the team helps the upcoming film directors through a job portal. This, in fact, builds an opportunity for the filmmakers to discover good directors, scriptwriters, artists and so on.
Bored of all the content from Netflix and amazon prime, we have a collection of short films that you would love to watch. From trailers to suggesting shoot locations there are many options enlisted the website. There is a reason to celebrate good moments in our life. Those moments need to cherished. Films that deserve an appreciation need to be celebrated and that is why they are screened at various film festivals. We also are part of the team that appreciates good movies. Want to promote your short movie, well you have come to the right place.
To know more about Shortfundly, Visit https://www.shortfundly.com/sfos for more good features.
Tip: Get 1000 views to your youtube short film video link promotion package at Rs.399/- only. Buy now.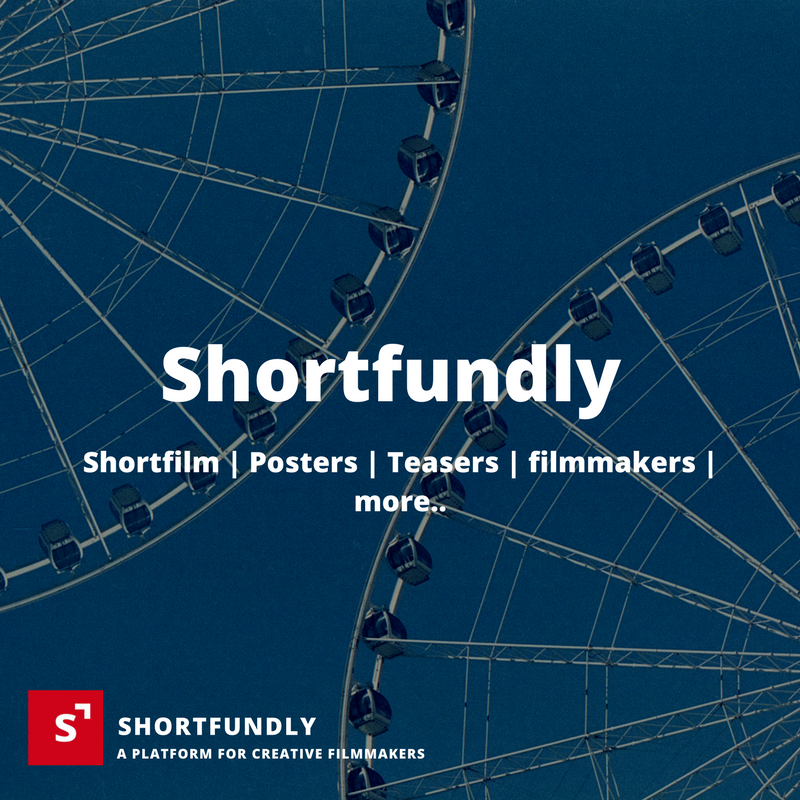 Explore shortfundly subscription packages to get additional long term benefits.
---
Also read latest posts form shortfundly team:
---
About shortfundly:
Shortfundly is an online technology and design-focused, data-driven platform company that curates and shares the best short films and stories through our global multi-platform network. Our video and editorial platform enables a global audience to easily discover, watch and share unique stories anywhere on their desktop and mobile devices.
Our vision is to continually grow the community of short film audiences to enable a wide and accessible market reach for short films and become the leading micro-cinema/short film platform.
Please visit http://www.shortfundly.com