What is a shortfundly subscription and why should I join?

Shortfundly subscription is a quarterly subscription plan that allows you to support creative short film filmmakers and contribute to the creation of more engaging short films.
You should become a quarterly shortfundly subscriber if you believe in the work that we have been doing over the years in creating more opportunities for local & global short film filmmakers community to produce quality short films.
The shortfundly team gets connected and maintains a close relationship with our passionate creative filmmakers, which gives you access to exclusive updates, invite-only events, and rewards.
How will my contribution as a subscriber support shortfundly?

In General, your contributions will go towards the creation of more creative short films on the platform. You will be supporting our progress as an organization working towards our mission.
We will be communicating constantly with our shortfundly subscribers through a monthly email to deliver all special updates about the impact of their contributions.
What are Shortfundly Originals?

Shortfundly Originals are short films created in collaboration with the filmmakers from our community of content creators. These films are processed with our TECH tools, you will get automatic subtitles and get opportunities to watch the same short film with different subtitles. You will get access to watch global short films in your mother tongue language. It's cool right. Let's start taking a subscription to shortfundly
What are the payment methods?

We accept all major wallets, online banking, UPI, credit and debit cards (Visa, Master, Amex) via Razorpay(Trusted source of payment gateway). Please ensure that you have activated your card to proceed further in transactions.
How can I cancel or pause my shortfundly subscription? How can I change my contribution level?

You can manage your subscription through your shortfundly profile. Changes to your subscription level can be made there. To cancel or pause your subscription, please write to us through our official shortfundly email which we will be using to communicate with you after you've made your first contribution.
Note: All successful transactions are non-refundable. If you have any further queries, contact us at info@shortfundly.com. We available in WhatsApp as well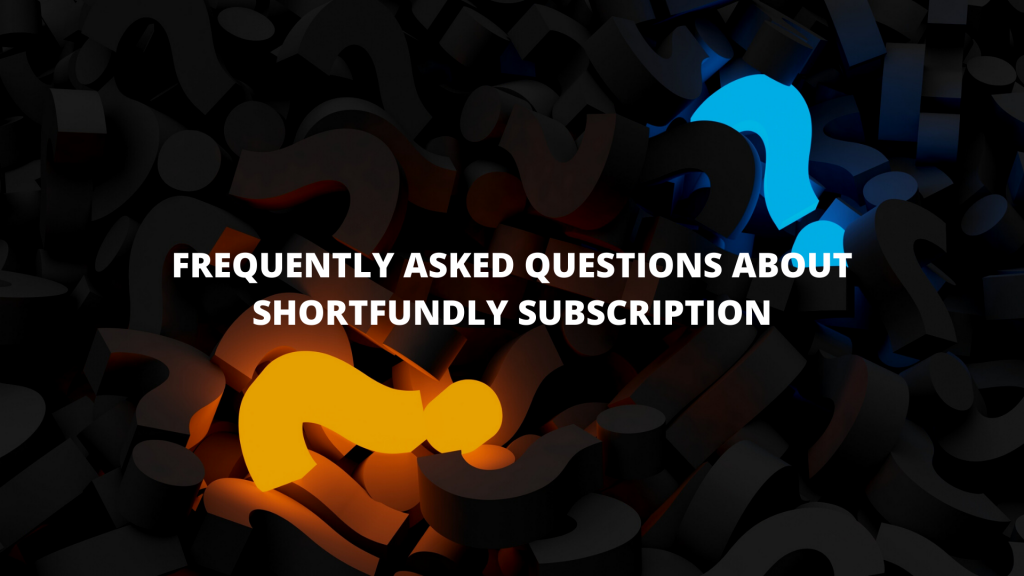 About Shortfundly
Shortfundly is an online media company that curates and shares the best short films and stories from India through our global multi-platform network. Our video and editorial platform enable a global audience to easily discover, watch and share unique stories from India anywhere on their desktop and mobile devices.
Our vision is to continually grow the community of short film audiences to enable a wide and accessible market reach for short films and become the leading micro-cinema/short film platform for India.