Hi Filmmakers,
This was a good opportunity for student filmmakers throughout India. you can submit and win exciting cash prizes.
Event Details:
EPICtures 2020, Anokha's Film Festival which aims to celebrate filmmaking and creativity by encouraging young aspiring student filmmakers to showcase their caliber and bring out extraordinary visual content.
Submission deadline : Feb 12 2020
Event date : Feb 15 2020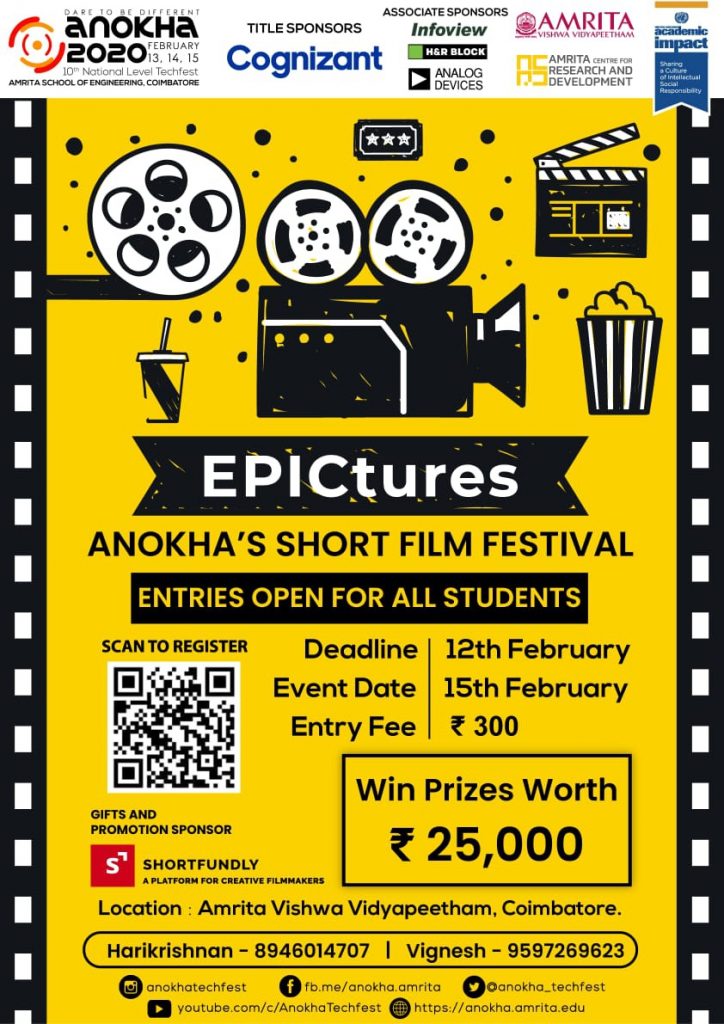 Click the below link to register and to know more about the event:
Please find the rulebook at https://anokha.amrita.edu/epictu…
Submit your short film via shortfundly – A platform for creative filmmakers
Event Venue details available in Facebook, Check it out and invite your friends – Filmfestival Event In Coimbatore
https://qr.ae/TxczDz – Follow shortfundly on Quora and get more film festival event updates.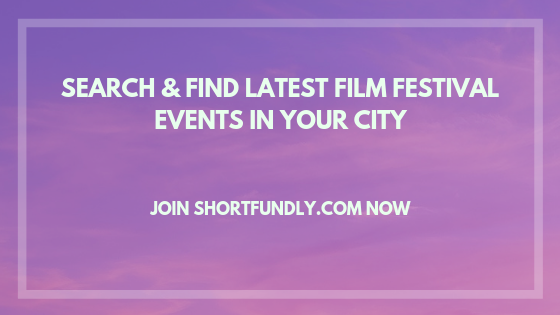 About Shortfundly
Shortfundly is an online media company that curates and shares the best short films and stories from India through our global multi-platform network. Our video and editorial platform enable a global audience to easily discover, watch and share unique stories from India anywhere on their desktop and mobile devices.
Our vision is to continually grow the community of short film audiences to enable a wide and accessible market reach for short films and become the leading micro-cinema/short film platform for India.
(Visited 4 times, 1 visits today)