What would be the best way to bring together the diverse of audience? What would be the way to make diversities blend together and create a magic? Festival! Yes Indian Film Festival is back in Los Angeles this year to create a blast, again.
The 16th Annual Indian Film Festival of Los Angeles is going to happening April 11 to 15 at the Regal L.A. LIVE in downtown Los Angeles.

IFFLA is a non profit organization which acts a bridge between Indian cinemas and culture and the western world. This festival is devoted to appreciate Indian cinema and also paves a way for Los Angeles community to learn India's vibrant history of filmmaking. It serves a community of Indian and International filmmakers and film aspirants to have a crossover experience of the film making world!
IFFLA is going to host a Master Class with Kunal Nayyar. Kunal Nayyar is the star of The Big Bang Theory and has spanned television in various aspects. He has performed a voice work in the animated features TROLLS and ICE AGE: CONTINENTAL DRIFT. He is about to discuss about his career beginnings and his path to stardom.
There is also a lineup of the new feature film MERCURY. It's scheduled to be screened on Thursday, April 12 at 9:15 pm in the presence of movie's director Karthik Subbaraj.
There are varied events that's scheduled for this film festival. No Film festival is complete without giving the young aspirants a chance to showcase their talents! And here too, we have competitions on features and shorts to be submitted. And the Best short and Best Feature will be awarded.
There is Question and Answer sessions and One-on-One sessions. They both give opportunity to the participating film-aspirants to get knowledge and experience from Directors, producers and cast.
Yeah, it's wonderful and don't-miss-out kind of happening! Let's Celebrate film-making.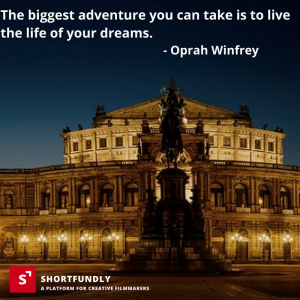 Every emotion that are made for the world to see, is film making. And it's something special, that we should celebrate!
Join short film filmmakers platform – Shortfundly now.