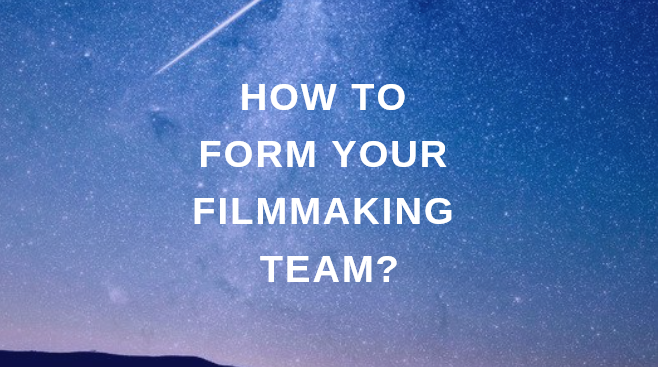 Good films can be made only by a crew of dedicated maniacs – David Lean

Crew:
Why do we need a crew or a team when we can do anything alone?
Of course, if we work alone towards a particular goal, we sure can achieve it through good old hard word and dedication. The journey may feel long and lonely but When we consider working with a set of people having the same goal and drive as us, it's MAGIC.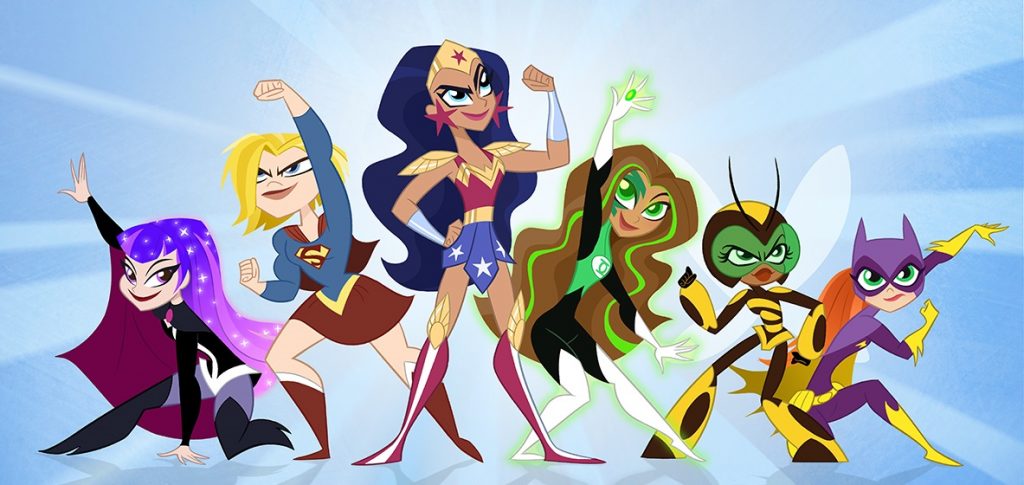 The main thing is, when there is a success or a failure, there will be a team to share it with. I came across a quote which made lots of sense
"Talent wins games but teamwork and intelligence wins championships"
For this particular reason a team/crew is important.

Film crew:


Success of a film is down to it's crew.
A film is a project which has loads of steps and process till it reaches the final form. It can involve 2 to 3 people or even more than 200 people to make a successful film. Here, each member will have their own responsibilities to take care of. Only when every crew member completes their to-dos, the film will be ready in the scheduled time.

Filmmaking crew members:
Generally, there are two categories… above the line and below the line. There are few above the line roles and lots of below the line roles.
The above line roles are the most necessary and important roles needed for filming either a big budget film or a short film.
Note: Director, producer, cast are not considered as a part of a film crew.
Above the line members:
Cinematographer/Director of photography – A cinematographer or director of photography is the chief over the camera and light crews working on a film, television production or other live action piece and is responsible for making artistic and technical decisions related to the image.
Assistant Director – The role of an assistant director includes tracking daily progress against the filming production schedule, arranging logistics, preparing daily call sheets, checking cast and crew, and maintaining order on the set. They also have to take care of the health and safety of the crew.
These two roles are the most important. If it's a low budget film, these 2 people can take on more roles and finish the project themselves.

Below the line members:
There are loads of roles that can be added below this category
Assistant camera (AC) – Adapting or "pulling" focus to accommodate these changes is the main responsibility of the 1st Assistant Camera (AC). … 1st ACs are also responsible for camera equipment such as lenses, filters and matte boxes, and for assembling the camera and its accessories for different shots.
Gaffer – A gaffer in the motion picture industry and on a television crew is the head electrician, responsible for the execution (and sometimes the design) of the lighting plan for a production. The term gaffer originally related to the moving of overhead equipment to control lighting levels using a gaff
Key Grip – the person in a film crew who is in charge of the camera equipment.
Sound mixer – A production sound mixer, location sound recordist, location sound engineer or simply sound mixer is the member of a film crew or television crew responsible for recording all sound recording on set during the filmmaking or television production using professional audio equipment, for later inclusion in the finished product, or for reference to be used by the sound designer, sound effects editors, or foley artists. This requires choice and deployment of microphones, choice of recording media, and mixing of audio signals in real time.
Boom mic operator – A boom operator is an assistant of the production sound mixer. The principal responsibility of the boom operator is microphone placement, usually using a boom pole (or "fishpole") with a microphone attached to the end (called a boom mic), their aim being to hold the microphone as close to the actors or action as possible without allowing the microphone or boom pole to enter the camera's frame.
Makeup and hair – No definition needed.
Production Assistant – A Production Assistant, also known as a PA, is a member of the film crew and is a job title used in filmmaking and television for a person responsible for various aspects of a production.
Script supervisor – A script supervisor (also called continuity supervisor) is a member of a film crew who oversees the continuity of the motion picture including wardrobe, props, set dressing, hair, makeup and the actions of the actors during a scene.
Swing – In film-making, a swing gang is one or more persons who make last-minute changes on a film set. This may include construction of new portions of a set the director requests or simply striking large furniture at a set decorator's request. Thus the crew that handles the set dressing elements are called the swing gang.
Screenwriter – a person who writes a screenplay.
Line producer – A Line Producer is a key member of the production team for a motion picture. Typically, a Line Producer manages the budget of a motion picture. Alternatively, or in addition, they may manage the day to day physical aspects of the film production, serving a role similar to the unit production manager.
Associate producer – Associate Producers are the support system for a Film Producer – they spend their days and nights assisting the Producer with getting the film together. And the most help an Associate Producer can render, hence what they do, is to keep as much work away from the Producer as possible by doing it themselves.
Production manager – Theatrical production management is a sub-division of stagecraft. The production management team is responsible for realizing the visions of the producer and the director or choreographer within constraints of technical possibility
Camera operator – A camera operator, sometimes informally called a cameraman, is a professional operator of a film or video camera. In filmmaking, the person designing the lighting is the cinematographer or director of photography, who is also informally called a "cameraman" though it is a different job.
Camera assistant – A focus puller, or 1st assistant camera, is a member of a film crew's camera department whose primary responsibility is to maintain image sharpness on whatever subject or action is being filmed.
Art director – Art director is the title for a variety of similar job functions in theater, advertising, marketing, publishing, fashion, film and television, the Internet, and video games. It is the charge of a sole art director to supervise and unify the vision.
Based on the requirement, even more people can be hired for even more specified roles.

As we are in the topic of forming a filmmaking team, I have added few more additional informations that will be useful for any film making purpose.

Shortfundly.com – Check this out. It literally has every information that's related to shortfilms. There are loads of short films with related details. You can upload your short film, search for artists also can get details about film festival events (. It is a great platform to connect with people who has the same interest and knowledge.
https://letterboxd.com/ – This is another platform for film lovers where you can keep track of the films you have watched, write reviews and also can support your favorite film. This is also a place where you can connect and form a network