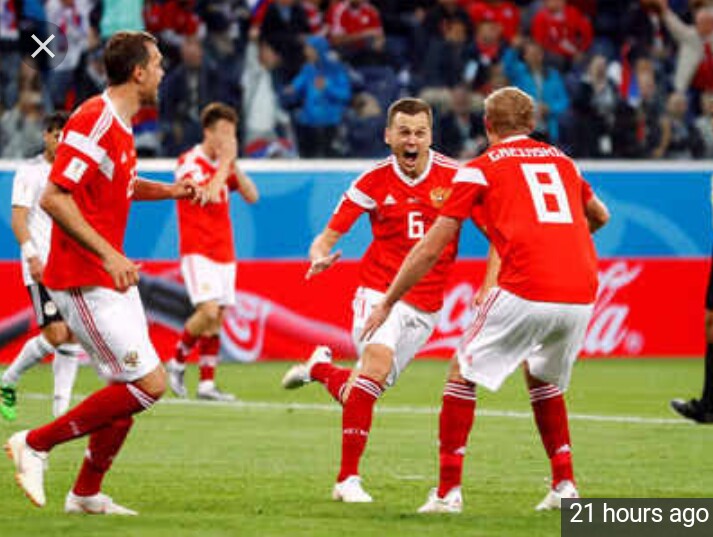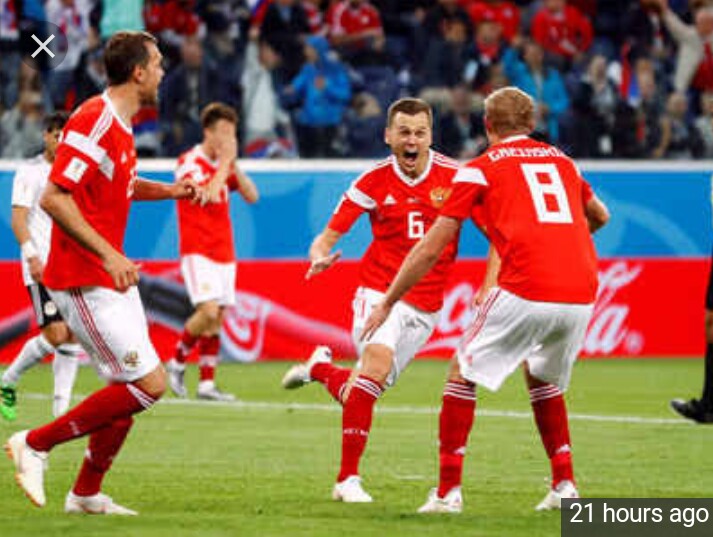 The 2018 FIFA World Cup is the 21st FIFA World Cup, a quadrennial international football tournament contested by the men's national teams of the member associations of FIFA. It is currently ongoing in Russia starting from 14 June and will end with the final match on 15 July 2018. The country was awarded the hosting rights on 2 December 2010.
This is the first World Cup to be held in Eastern Europe,and the eleventh time that it has been held in Europe. All of the stadium venues are in or just near European Russia to keep travel time manageable. At an estimated cost of over $14.2 billion, it is the most expensive World Cup ever.
The final tournament involves 32 national teams, which include 31 teams determined through qualifying competitions and the automatically qualified host team. Of the 32 teams, 20 make back-to-back appearances following the last tournament in 2014, including defending champions Germany, while both Iceland and Panama make their first appearances at a FIFA World Cup. A total of 64 matches will be played in 12 venues located in 11 cities. The final will take place on 15 July at the Luzhniki Stadium in Moscow.
Feel FIFA through the link below!
June 20
Ronaldo becomes Europe's top scorer in internationals
Bill Barnwell: World Cup's top 25 age-adjusted stars
Postcards from Russia: In search of World Cup fever
Toe Poke: Beer supply running low in Russia
Nigeria fans deny 'ridiculous' live chicken story
Nick Ames: Russia harness momentum to defy expectations
Sam Borden: Lewandowski, Mane, James and Salah shoulder burden
Richard Jolly: Messi, Ronaldo top list of stars on final chance of glory
Ian Darke: Opponents of VAR are wrong
Group scenarios: How each nation can reach the knockout rounds
Wednesday's pundits predictions:Portugal vs. Morocco, Uruguay vs. Saudi Arabia, Iran vs. Spain
June 19
Gab Marcotti: How Portugal build around Ronaldo
Graham Hunter: De Gea's form, focus make mistake vs. Portugal inexplicable
VAR: A timeline of the tournament
Tuesday's pundits predictions:Colombia vs. Japan, Poland vs. Senegal, Russia vs. Egypt
June 18
Mark Ogden: Kane rises to the challenge for England
Jeff Carlisle: Belgium finally break Panama down
Postcards from Russia: What U.S. sport could learn from international football
Monday's pundits' predictions: Sweden vs. South Korea, Belgium vs. Panama, Tunisia vs. England
Tom Marshall: Ibarrondo the unsung magician behind Mexico's famous win
Nick Ames: It's time for Salah to show what he can do
ESPN FC TV: Is Lukaku unappreciated on the big stage?
June 17
Tom Marshall: Mexico's win is redemption for Osorio
Sam Borden: Does Manuel Neuer deserve to be Germany No.1?
Project Russia: Mexico take over the World Cup
Raphael Honigstein: Germany must rebuild after loss
Nick Miller: Swiss had Brazil a reality check
Matchday recap: Favourites humbled
World Cup daily: Germany woe
June 16
Jeff Carlisle: Lionel Messi must pick himself up, ignore Cristiano Ronaldo comparisons
Dale Johnson: How VAR made World Cup history in France vs. Australia
Matchday recap: Misery for Messi, while Pogba saves France
ESPN FC TV: How Messi and Ronaldo differ with their national teams
June 15
Gab Marcotti: Cristiano Ronaldo laid claim to GOAT status and made Spain pay
Nick Ames: Egypt will rue the decision to bench Mohamed Salah vs. Uruguay
ESPN FC TV: Seb Salazar and Herc Gomez take a riverboat cruise in Moscow
June 14
Sam Borden: Russia's big win defines surreal start to the World Cup
Mark Ogden: Rampant Russia start with unexpected style
Project Russia: Coutinho Egged, North America's 2026 World Cup joy
The winners of the World Cup will qualify for the 2021 FIFA confederations cup.
Have you grown tired in search of a perfect platform, that helps you connect with the best shortfilms?
Well, sigh with relief!
Install the new Android app, Shortfundly, on your mobile
https://play.google.com/store/apps/details?hl=en&id=com.shortfundly  and you get to watch 20000+ shortfilms in regional and international languages from the best film enthusiasts around the world!!
Shortfundly, empowers the shortfilm projects by helping filmmakers search for short film actors, producers and other vital crew members.
Showcasing your talent at the right platform can accelerate your career as a shortfilm maker to a great extent. Shortfundly helps you rank yourself among the community of other shortfilm makers, giving you an opportunity to connect with all Short Film Festival competitions!
Do you wanna make your brilliant shortfilms reach the global audience instantly and rejoice your shortfilm? Ah! then it's time for to become a celebrity with Shortfundly.
Here it is.. Plse go ahead.
Have a look..
http://shortfundly.com/
'A ROAD OF FEWER STRUGGLES, AND MORE COMPASSION, CREATIVENESS! '
IOS: https://itunes.apple.com/app/shortfundly/id1200168569?mt=8
If you want to get more filmmaking quotes ,join Film makers platform shortfundly.