Empowering Short-film Film Making Together
Shortfundly Premium (SP) is a monthly experience membership plan for fans to support quality storytelling through Shortfundly short-film dedicated original channels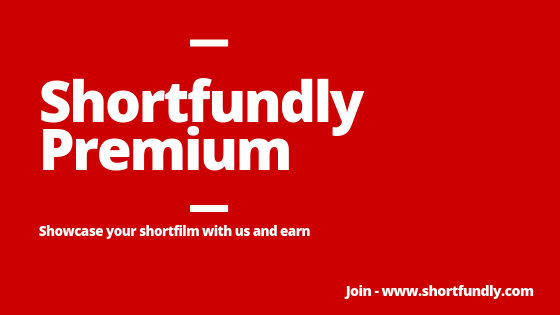 Get exclusive behind-the-scenes access to Shortfundly short-film dedicated original channels
Forge a closer relationship with the community at Shortfundly
Own limited edition merchandise related to film-making and crew
Be part of our new model for shortfilm crowdfunding
How Our Shortfundly Journey Starts
We started Shortfundly in 2015 as a way to help other filmmakers get their short films on-line, connecting them to a global movie buff audience of millions & creative filmmakers, film-festival events, auditions etc.,.
Curating short films for everyone, every where
The number of short film on our platform grows into the thousands; we set up dedicated content team that hand-picks the best stories every day to share with our audiences directly. We are tech savvy and heavily focused on social media reach right set of audience for creative short films.
Bringing shortfilm filmmakers & movie buff community together
We made Shortfundly to be a place where communities of movie buff & filmmakers can connect and share great short-film from around the world.
Creating Shortfundly short-film dedicated original channels
More short-film dedicated original channels are lined up for 2019, shortfundly expanding its team to taking partnership with local and international film festival events. Today, we're a leading shortfilm video streaming entertainment platform for shortfilm premium content, with over a millions of monthly viewers and thousands of filmmakers.
Now, we invite you to join us on this journey!
Ready to play your part? Choose your subscription plan now.
Not ready to commit? No problem: cancel anytime.
Become a Shortfundly Premium(SP) Member and you will get
Access to our Premium-only section with exclusive behind-the-scene of film-making content, updated monthly Cool digital bonuses like wallpaper downloads.
Take selfie with short-film celebrities in film screening event session and more from our original shortfilm channels.
Early access to our new Original short-film channel releases! Premiums watch them before everyone else!
Tickets to invite-only Shortfundly events and Premium filmmakers and celebrities meet-ups.
Frequently Asked Questions
What is Shortfundly Premium and why should I join?

Shortfundly Premium(SP) is a monthly subscription plan that allows you to support our mission of empowering Short-film Film Making process (release & distribution) and contribute to the creation of more short-film dedicated original channels. You should become a Shortfundly Premium if you believe in the work that we have been doing over the years in creating more opportunities for local & global filmmakers to release & distribute quality short-films.
The Shortfundly team maintains a close relationship with our Premiums, which gives you access to exclusive updates, invite-only events and rewards.
How will my contribution as a Premium support Shortfundly?

Your contributions will go towards the creation of more original short-films on the Shortfundly platform. You will be supporting our progress as an organization working towards our mission to enrich local & global filmmakers to release & distribute quality short-films around the world.
We will communicating closely with our Premiums through a monthly email to deliver specific updates about the impact of their contributions.
What are Shortfundly short-film dedicated original channels?

Shortfundly short-film dedicated original channels are short-films or series created in collaboration with the local & global filmmakers from our community. These shortfundly premium short-films are get extra push within our filmmakers and movie buff community.
What are the payment methods?

We accept all wallet, major credit and debit cards (Visa, Master, Amex). Please ensure that you have activated your card to enable international transactions.
How can I cancel or pause my Premium subscription? How can I change my contribution level?

You can manage your subscription through your shortfundly Premium profile. Changes to your subscription level can be made there. To cancel or pause your subscription, please write to us through our official Premium email which we will be using to communicate with you after you've made your first contribution.
Note: All successful transactions are non-refundable.
If you have any further queries, contact us at info@shortfundly.com