Hi Friends,
We are building active filmmakers and movie buff audience creative online platform to help creative talents to reach right audience really quickly. To enable online identity and to avoid spam in profiles, we have introduced "shortfundly badges" to enable this page in shortfundly profile and you can use it anywhere in online. You need to take shortfundly subscription package in returns to avail this badges.
Sponsored:
What is a digital identity badge?
A digital badge is a visual representation of skills, knowledge you have gained or contribution that you made to the filmmaking community. You earn badges each time you successfully complete/participate one of our online digital badge enabled activity. Take active participation, and build your own unique set of credentials.
Who can earn digital identity badges?
Anyone can earn digital badges. There's no GEO restriction. Be active in the community to earn badges.
How are digital identity badges used?
Once you earn them, your digital identity badges will be stored on the Badgr platform. Each badge includes data about the achievement you completed and what you contributed. After completing a badge eligible activity, you will claim your badge on Badgr through email. Once you create an account, you will be able to display badges you've earned on your PDF resume, online artist / filmmaker / creative talent portfolio, website, and social media pages. Badges are clickable, allowing others to see details about what you learned, and that your credentials were earned from shortfundly.
For any queries contact us and get answered within 7 business days.
Badges list: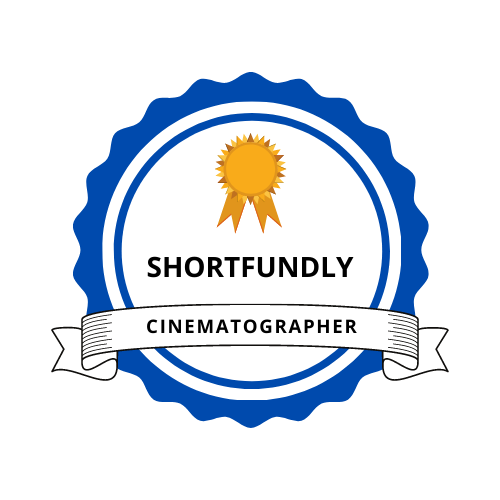 ---
About Shortfundly
Shortfundly is an online technology and design-focused, data-driven platform company that curates and shares the best short films and stories through our global multi-platform network. Our video and editorial platform enables a global audience to easily discover, watch, and share unique stories anywhere on their desktop and mobile devices.
Our vision is to continually grow the community of short film audiences to enable a wide and accessible market reach for short films and become the leading micro-cinema/short film platform.
Please visit http://www.shortfundly.com to learn more about us