On the account of our India Nation's 71st Republic Day, Soundideaz Academy presents you and their student's Love and Pride for the Nation in the form of a Music Video.
Watch #republic day special album. Hope you will like it this #patriotic #song 
Credits:
An initiative by the Students of Soundideaz Academy.
Singer – Nilavra Roy
Backing Vocals – Varun Chaturvedi, Shubhankar Haldar, Dhananjay Shenoy, Mrudula Patil
Keyboard – Pathik Desai
Acoustic Guitar – Nishit Kapoor
Programming – Akshay Patil, Pathik Desai
Additional Programming – Amrut Mahajan, Harshad Sathe
Recording Engineer – Dhananjay Shenoy, Aishwarya Pimpale
Student Volunteer – Kseniia Vengsar, Shriyank Tiwari, Soumitra Ghate, Gauresh Barve
Editor – Tapos Ghosh
Director & Cinematographer – Riya Chandorkar
Mixing & Mastering – Harshad Sathe
Mentor – Anshuman Choudhary
Coordinator – Mukul Chandorkar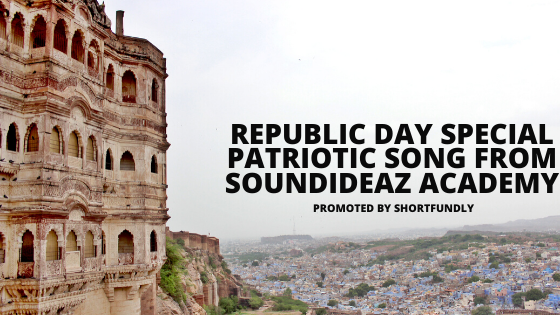 To Know more about Soundideaz Academy.
Visit, Website: www.soundideazacademy.in
–
Follow them on Instagram and get more updates – www.instagram.com/soundideazacademy