The Novel coronavirus or COVID-19 pandemic has almost driven everyone's life at risk including those who are into business. This might probably not be a boon for those who depend on their daily wage to lead their life. The uncertainty that this lockdown has initiated on us is not expected as well. Despite the rumors, that this pandemic has caused, one good habitation that is worth to follow is social distancing. Obviously, that is a bad sign for business people. This one particular recommendation is universally accepted by all physicians and scientists and is definitely the key to cease the spreading of COVID-19. It is believed that this is the key to decelerate the spread of COVID-19 and social distancing is an easy task to put into practice than the other preventive methods.
Anyways, hoping that social distancing practice could help in sorting out the tragedy that has been caused, but still, the cause of living is not yet sorted. Lockdown has gradually made the art of living worsen. Now coming to the life of business people, who are not dependent on the monthly salary is still a question mark.
I would like to put down a few tactics that would be beneficial to balance life between social distancing and your business.
Create Awareness about Social distancing to your employees and customers.
Upskill your employees and your beloved customers about the value of social distancing and also how trespassing this could put their life at risk. The Government of India has piled up many printable fact sheets emphasizing the goodness of social distancing and other prevention measures. These printable fact sheets could be displayed in your business spot so that the public aka the customers could be educated about the virus. The facts can also be displayed on your websites to create awareness among the customers.
1. Reducing customer flow
The customer the flow could be reduced by limiting your business time to a particular timing or by making door to door service. This could enable the efficiency of your customer service and also by reducing the risk. The drive-through window is a better option to promote social distancing than to crowd the business area risking both your employee's life and customer's life too.
2. Enabling online payments
There is an option called 'No contact Delivery'. Enabling no contact delivery could be a better option for self-distancing. Here the employee of the specific concern is instructed by the employer to practice this method prior to delivery. In this process, the delivery person ensures he isn't making any contact with the customer to whom he is delivering. There is also an option where the food or the product that is being delivered to the doorstep or to the security section of the apartment, just like how letters/posts/parcel services work. All of these can be achieved only when the payment is done online. By adopting such methods, the companies are able to build trust with customers making them more customer friendlier franchises.
3. Fixing to virtual conversation platforms.
Virtual conversations have evolved drastically in the year 2020. Virtual conversations as in happening in video calls were majorly to connect with a person mostly in an informal way. The purpose of video conferencing has now turned in the form meeting between officials for formal work. All tech companies have become dependent on this to accomplish their daily tasks. Not only in the tech sector but defending one's Ph.D. thesis is also now done on ZOOM calls, the most famous and go-to app for video conferencing.
4. Flexible work timings
Amidst the lockdown when all the industries are shut down, there are a number of pharmaceuticals companies that are still working round the clock to manage the needs of certain customers. Such organizations have brought in flexible work timings for the employees. Depending upon on the demand in the market they have scheduled how many people need to work in shifts. Most companies work only alternate days with Sundays off. Apparently not all the employees need to report to work. In this way, social distancing can also be followed and the demand in the market can also be met.
5. Canceling or post ponding of public events or gatherings.
Many sports events, where there are gatherings of a huge number of people, have been canceled. Events like the Olympic games have been postponed to the next year, the Indian The premier league also follows the same fate. The huge religious gathering is the hotspot of the virus a number of people will be affected and the virus tends to increase in many folds. This was mainly due to the community spread of the virus affecting more than 500 people. Religious gathering and hot tourist spots should be completely avoided until the virus is under control. For a country with 1.3 billion people, the consequences of a community spread would be beyond imagination and uncontrollable.
In work hours to reduce work dress, Most of the startups now providing play area and snacks with chat. Nowadays, people are missing those activities.
Tip:
Shortfundly took a new initiative to collect all team member's favorite movies and short films and then download it. Put it in a common drive. Anyone In shortfundly takes a copy and enjoy in their home, mobile to watch. It saves office bandwidth at the same time motivate the team to give extra productive hours. You can also try this in your startup life 🙂
Come on give it a try…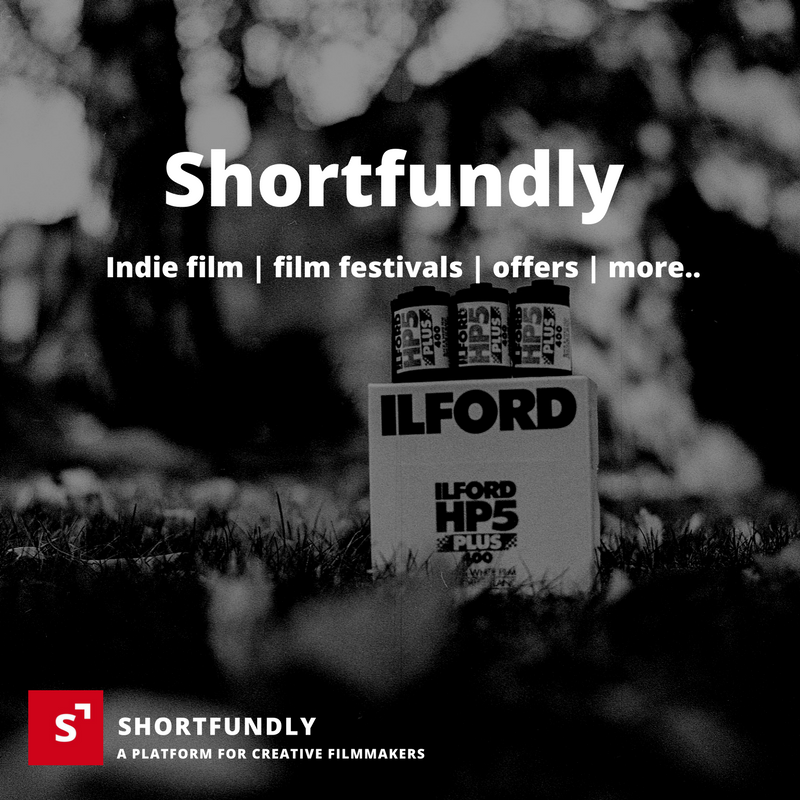 ---
Recent post from shortfundly
---
About Shortfundly
Shortfundly is an online media company that curates and shares the best short films and stories from India through our global multi-platform network. Our video and editorial platform enable a global audience to easily discover, watch and share unique stories from India anywhere on their desktop and mobile devices.
Our vision is to continually grow the community of short film audiences to enable a wide and accessible market reach for short films and become the leading micro-cinema/short film platform for India.
(Visited 1 times, 1 visits today)