Top film institutes in Delhi and Goa
Delhi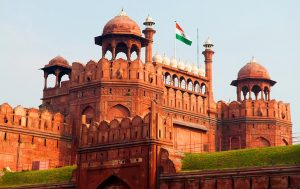 "Delhi is a soldiers' town, a politicians' town, journalists' town and diplomats' town. It is Asia's Washington, though not so picturesque and lives by ambition, rivalry and opportunism" – Jan Morris
Delhi is known for its tasty chat which is also called specifically as "Dilli ki chaat", street shopping, Metro, Diversity, Buildings, Gardens and much much more.
This colorful city also offers a great selection of film institutes from which I narrowed it down to top three.
1. Delhi film institute
2. National school of Drama
3. Asian Academy of film and television
Delhi Film Institute
Website: http://www.delhifilminstitute.com
Delhi Film Institute is situated in Delhi in Delhi state of India. Established in 2005, it is accredited from UGC, AICTE and it is affiliated to Punjab Technical University. DFI, Delhi offers 5 courses across 2 streams namely Media & Mass Communication, Law and across 3 degrees like BA, MA, PGD. Hostel facility is not available for its students. Additional campus facilities such as A/C, AV Lab, Auditorium, Computer Lab, Placement, WiFi are also there.
Delhi Film Institute (DFI) aims at 100% Placement Assistance for its students. It conducts campus placements for the students. It also provides in-house placements to students as in its own Production house. Major recruiters are AAJ TAK, TIMES NOW, IBN 7, NEWS X, RADIO CITY, MY FM, AZAD NEWS, RED FM etc..
National school of Drama
Website: https://nsd.gov.in/delhi/
The National School of Drama is one of the foremost theatre training institutions in the world and the only one of its kind in India. It was set up by the Sangeet Natak Akademi as one of its constituent units in 1959. In 1975, it became an independent entity and was registered as an autonomous organization under the Societies Registration Act XXI of 1860, fully financed by the Ministry of Culture, Government of India. Training in the School is highly intensive and is based on a thorough, comprehensive, carefully planned syllabus which covers every aspect of theatre and in which theory is related to practice. As a part of their training, students are required to produce plays which are then performed before the public.
Asian Academy of film and television
Website: http://aaft.com/
AAFT is an integral education and training academy of Marwah Studios, which is a leading entertainment and media conglomerate. What started out as India's foremost private film school over 25 years ago, has since grown into the largest media education hub in Asia. With a vision to produce global leaders of highest intellectual and ethical calibre, AAFT delivers high quality technical education in emerging areas of media and creative arts.
As a result of its steadfast commitment, AAFT has trained more than 17,000 media professionals and students since its inception in 1993. It enjoys an international status as the world leading institution in media arts that has the right blend of education and research. Considered as the ideal hotspot for creative talents, the Institute attracts students from some of the most popular countries in Asia, Africa, Australia, Europe, North America and South America.
AAFT offers globally-accepted standards of media education in the field of Film Making, Journalism, Performing Arts, Advertising, Acting, Interior Design, Dance, Digital Marketing, Animation and Fashion Design. Its technically-advanced, flexible and collaborative learning environment fosters free flow of creative ideas, thought processes and perspectives. AAFT as industry pioneer gives direction to its students to grow as a professional, handle things with responsibility, and produce artwork that has a major impact on our communities, our society, and the world.
Goa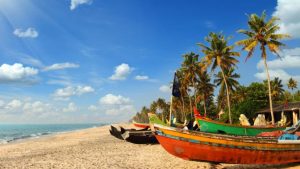 Goa is not only the land of beaches or city of churches; It's a feeling that defines thrill in the most amazing way" – Unknown
Wouldn't it be awesome to study in the place where you can always be surrounded by cozy houses and some quiet and peace!
These are few of the top film institutes located in Goa
1. Vinsan Academy
2. The one school
3. Kala Academy
Vinsan Academy
Website: http://www.vinsanacademy.com/
The Vinsan Academy of Film & Media, an initiative of Vinsan World has been established in response to the emerging need for fresh filmmaking talent, qualified to operate across a variety of markets, as well as contribute to the artistic development of film making. We bring together a team of experienced professionals who would coach and enable the trainee to learn the fundamentals, techniques and modern concepts with a focused outlook on film making.
The One school
Website: https://goa.theone.school/
The One School Goa is an interdisciplinary creative media school for the entertainment, media and the edutainment industry.
As a specialist institution, THE ONE SCHOOL GOA gives you the opportunity to be completely immersed in your chosen subject area. We offer a range of subjects within the photography and multimedia courses.
Kala Academy
Website: http://kalaacademygoa.co.in/
Kala Academy plays a pivotal role in forming a niche in the cultural and performing studies of Goa. Kala Academy since its inception as an institution of academics has been a creative and liberal space for innovation and experimentation. As an institution, it has deeply influenced the art practices in Goa over the years. The changing times and trends have also evolved several challenges. Providing quality art education to young people is our prime concern. Similarly providing quality space and ecosystem to young minds to engage in different art practices and forms have been our core agenda. Kala Academy is evolving as a premier institution of art in the State of Goa. The State which has ISO 9000 certified policy for Art & Culture, Kala Academy helms the academic and scholarship of art and its practice.
We invite you to join shortfilm filmmakers platform "shortfundly" – Check it out Join creative filmmakers platform – shortfundly now.