There aren't many platforms to throw light on budding filmmakers who are aspiring to achieve a movie-making career. Shortfundly is a platform for short filmmakers who struggle to lift solely. The sheer passion for movies of Mr. Selvam, the founder of Shortfundly gave birth to a wonderful platform.
In 2020, Quarantine, Social Distancing is the new words that you might have added to your vocabulary this year. To all the movie buffs out there, add Shortfundly too. They are the go-to website for short film collections, short film reviews and all about short films that you can find under one roof. Well, bored of binge-watching during quarantine, Shortfundly offers you an alternate option. How about reading a short film movie review and jumping on directly to watching it? They have all genres covered for you. I am very eager to strike a mike to Mr. Selvam and bombard him with questions, like why Shortfundly, where was the seed of this thought sown, what made him build the programs that they offer and finally why short films???
The website is simple, with no graphical gimmicks, slow-motion stuff, dashing and contrasting colors but it has lots to offer. There are a few interesting ones too. The separate section dedicated to short films talks about the following, there is a whole library dedicated to short films across various online platforms. Films are categorized based on their genres. When you are confused about choosing a film, dive into the separate section that is allocated for movie reviews. One can also view teasers, posters and the artists who have acted in your favorite short film. Crowdfunding campaigns are also conducted to raise funds for your short film. Leave your worries about promoting your short films, Shortfundly reviews them with a bunch of creative and skilled movie writers. Shortfundly also offers a helping hand to partner with you to events, barter advertising, content partnership, short film promotion, etc.
The needs of consumers and filmmakers are satisfied by offering them subscription packages under 3 different categories. Subscribing to 'Movie buff' at ₹399 for 3 months gives you access to everything that is happening in the short film world. You can get tickets to short film screenings where your favorite star might pose for a selfie with you. Interested to know the work happening behind the short films, this subscription teleports you directly to a shooting spot of a short film. If you are lucky you might even see your favorite star in action. International movie screening with subtitles, free T-shirts and guess what all these happening without any ad interruption while watching your favorite movies online.
Renting equipment for your film shooting is now made easy and is 10% off for those aspiring filmmakers who have subscribed to 'Filmmaker and artist package' available at ₹599 for 3 months. They get all the perks as the movie buff package and additional ones too. Shortfundly helps you promote your short films in different ways if you turn to them for help. In a world dominated by social media, memes are one of the ways that help content reach a large number of people. A social media marketing campaign is the official phrase used for it. 4000+ likes are guaranteed for every meme they post on Instagram. Name a famous TikTok guy, well he might be talking about your film reaching over a 100k audience. Artists also have their perks, they get audition updates on their Whatsapp, short film workshops and many more.
Lastly, there is the 'Film festival admin package' for ₹799 for 3 months. This offers brings you the advantage of no commission fee for each short film entry on the Shortfundly event page. Also, get a ₹599 waived Shortfundly platform fee for every film festival during your subscription period. There are also added advantages form the previously listed package that is applicable for this category too. (All the prices mentioned above are inclusive of 18%GST.)
All features mentioned in this article can be brought to your phones through the applications that are available for both android and iOS users. These apps are also available on various TV operating systems like android and apple TV. Shortfundly can also be enabled on amazon fire TV and Roku TV. Short film collection, reviews and many other features enlisted in the website can also be accessed through this app.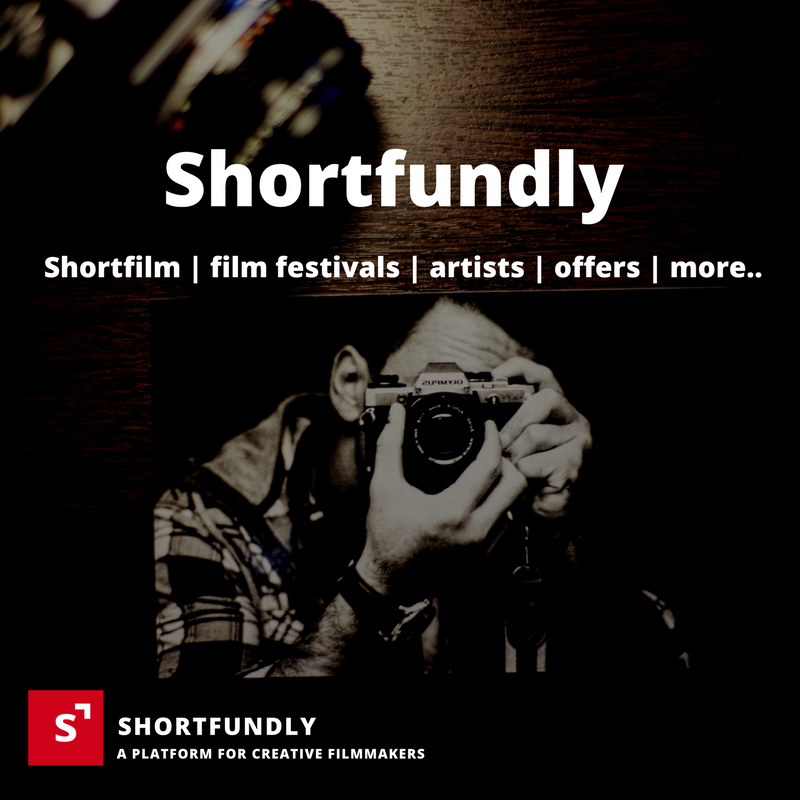 Shortfundly also offers various programs for students and filmmakers. Promote your high-end short film, bring to a larger audience and refer a new member to a film festival for extra pennies in your pocket. Sounds interesting, become a member of the 'affiliate program' to develop your interest in short films. The 'student campus ambassador program' enables a college student to work form college for 70 days. This program offers many rewards and will make a mark on your career. For more such informative programs and tie-ups please visit https://www.shortfundly.com/.
Finally, Shortfundly is indeed a strong platform for aspiring filmmakers to mold themselves for a better career in the short film industry in the near future.
---
Credits:
Guest Post by : Vignesh Venkatachalapathy
---
About Shortfundly
Shortfundly is an online media company that curates and shares the best short films and stories from India through our global multi-platform network. Our video and editorial platform enable a global audience to easily discover, watch and share unique stories from India anywhere on their desktop and mobile devices.
Our vision is to continually grow the community of short film audiences to enable a wide and accessible market reach for short films and become the leading micro-cinema/short film platform for India.