Hi Filmmaker & Artist,
Welcome to the short films only new world – Shortfundly
You can get all these benefits when you registered with shortfundly as a Filmfestival event admin.
Benefit list:
Get no commission fee for each short film entry you will get from a shortfundly event page.
Get Rs.599/- Waiver shortfundly platform fee for every film festival during your subscription period.
Get free promotion for your film festival event in our platform and social channels.
Get a minimum of 5 to 10 entries for your film festival event.
We will run a social media campaign for your film festival event in free of cost for one week.
Entry fee Payment will be delivered to your account monthly basis.
Included Filmmaker & Artist Benefits list:
Get a free review for your released short film.
When you submit your short film to film festival event via shortfundly, then get 10% off in your short film entry fee.
Get preview theatre screening free for your short film.
Get a free promotion to your short film, posters, teasers, and audition posters as well.
We will share your short film in shortfundly social channels and get free promotion. This will increase your youtube video views.
Get free influencer promotion in TikTok (100K fan followers) for your short film.
Get a free promotion to your short film crowdfunding campaigns from shortfundly.
Get free memes promotion to your short film and we will run a social media marketing campaign for you then get 4000+ guaranteed likes on Instagram for your short film meme poster posted in shortfundly Instagram page.
Take your short film distributed on TV Telecast free with our television partner network. At this moment, we support Makkal TV.
Get Audition updates in your mobile WhatsApp.
Watch international short films in your local language with subtitles.
Get 10% off, when you taking film making equipment rental via shortfundly.
Get screening tickets for other short film premiere shows run by shortfundly.
Get opportunities to take a selfie with short film artists & filmmakers community in film screening venue.
If you are an upcoming filmmaker, Get an invite to view and participate in a short film shooting spot.
Watch the latest interesting ad-free short films for 3 months.
Whenever you release a new short film, you will get free stickers for your short film from our team, you can share it on WhatsApp and get more attention to your audience.
Get an update on short film workshops in your city.
Get an exclusive audio interview from our team, whenever you release a new short film.
We will do a hangout or in-person interview about your film making experience and publish it on our youtube channel.
Free Addon:
Get the opportunity to participate in shortfundly our weekly and monthly contests. Get options to win exciting prizes.
Note: Due to the COVID-19 lockdown, we stop the delivery t-shirt. After lockdown over, we will provide this offer again to you.
One time Benefit:
The first-time subscriber gets a shortfundly T-Shirt absolutely free.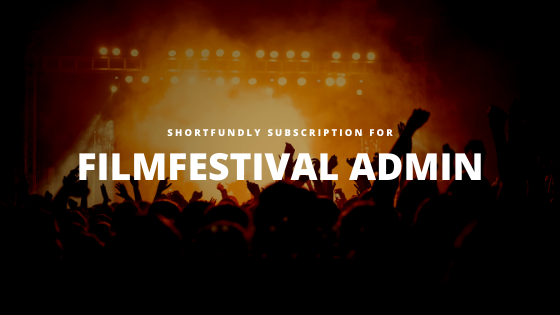 Terms and conditions:
Valid for all new users only.
Shortfundly reserves the right to disqualify any transaction from participation in the weekly and monthly contest.
Shortfundly employees and family members are not eligible to participate in the weekly and monthly contest.
Shortfundly reserves its absolute right to withdraw and/or alter any terms and conditions of the offer at any time without prior notice.
Shortfundly T-Shirt Sample Pictures: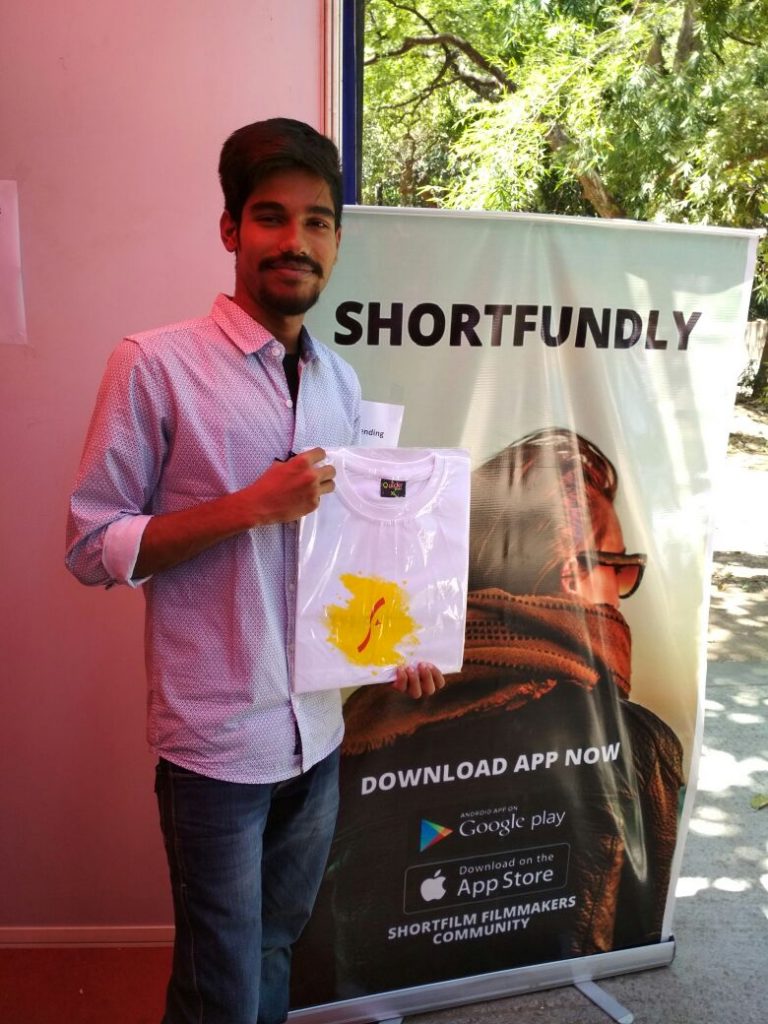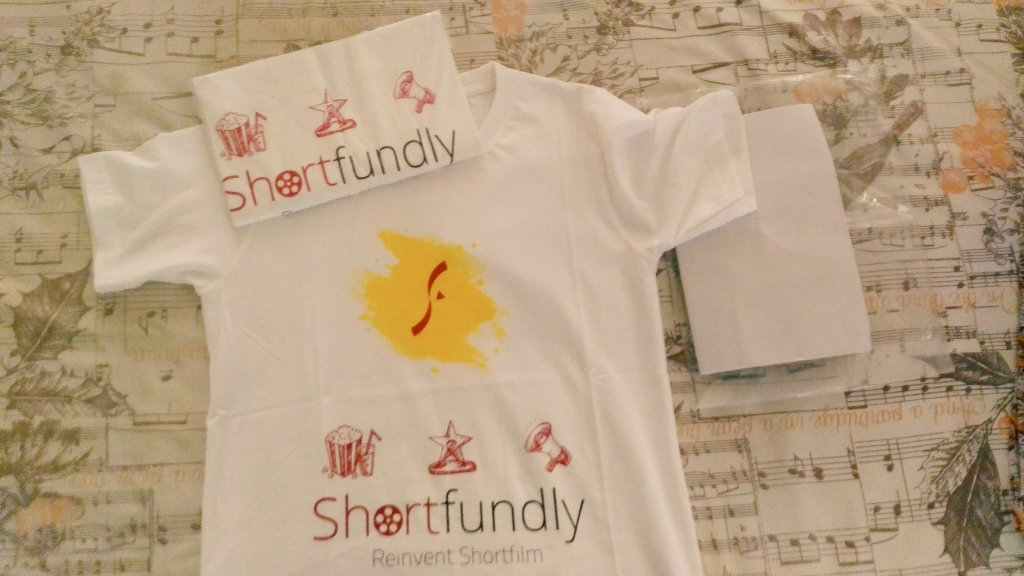 You have agreed on our terms and conditions to make payment.
Additional note: Mention your T-shirt size and delivery address on the payment page. Shortfundly team will contact you with your phone number.
Buy now Rs.799 (including GST 18%) from PAYTM – https://p-y.tm/i-JSqam
If you don't have a PAYTM account, Don't worry. Try this – https://rzp.io/l/filmfestival
Note: This price includes 18% GST
For More information about shortfundly, Please visit –https://www.shortfundly.com/terms & https://www.shortfundly.com/privacy & https://www.shortfundly.com/cookies
Learn more Shortfundly online subscription offers:
About Shortfundly
Shortfundly is an online media company that curates and shares the best short films and stories from India through our global multi-platform network. Our video and editorial platform enable a global audience to easily discover, watch and share unique stories from India anywhere on their desktop and mobile devices.
Our vision is to continually grow the community of short film audiences to enable a wide and accessible market reach for short films and become the leading micro-cinema/short film platform for India.