Though quarantine has eased many hurdles in our life. It's still the worst scenario for those who are working from home. Zomato is here for your concern. To those extroverts who miss their companions, Zomato is here with an option to find the right food that matches your personality. Food is always an excellent companion in our life. Irrespective of everyone's forte, food connects us all and also a wonderful engaging buddy.
Zomato has matched up a list of personalities for those working from home to their type of food. It sounds exciting right! Yes, let's explore and find them to ease your quarantine fever. Find your type of work from home personality and order your corresponding type of food.
They have segregated the personalities and their corresponding food items as listed below:
The OG procrastinator: They are productive but lethargic and always have saved work for the later. They always work on what their mind directs them. They need many breaks during their work and also their lunchtime has a different life cycle. They don't follow work timing and have their own wake-up timings. So, on thinking about the right food option Zomato list up Thali in your cart.
Zomato gets their idea and makes them easy to choose a dish from the menu which is actually a tiresome job.
Thali is an effortless dish to be pushed in the cart. This makes life easy. Isn't it? You can just think of choosing either vegan or non-vegan and move to order confirmation. And yes, the food is right at your door!
The Multitasker: Here comes the champion. Not only about work, but they are also a perfectionist in maintaining a home, cleaning, shopping groceries, cooking at the same time. They are workaholic and enthusiast at the same time. They don't miss watching their favorite series on Netflix but are even fast in picking the clients to call at the right time.
Owing to perfection in their life, Biriyani could be a suitable cuisine to savour their lunch. Because biriyani is an all-time perfect meal.
The Message Flooder: They are the most energetic type of personalities. They pop up messages in return to all their office mails. They take charge of all their work notifications. They are perky and cheerful in their work. Adding up to their friskiness, Zomato is here with an option.
Its coffee, nothing else could save them from being proactive. The brewed drink prepared from roasted coffee beans is always ready to amplify them. It is believed that they will be much active after a sip of coffee.
The stay-in-bed: They don't actually move unless it's necessary. They get everything in their place, a spot in which they are well sophisticated. Their comfort zone is always their bed. According to them, the bed is their working place, dinning point and so on. They do rest, eat, play, daydream, and finally take a nap. And it's all done in their favorite spot. They combat the action of being moved. On researching this personality, Zomato is ready with an item of large cheesy Pizza!
Pizza could absolutely be a savior for these inert people. There is no doubt that pizza could fill their comfort spot with hot spicy ketchup. A large cheesy pan pizza is a brilliant option.
The Work from the phone: They miss being on desktop and apparently end up dealing work on the phone. They tend to finish their task by just a call. They emphasize the art of making a call which is making their life much easier.
They are always quick on their work and make instant solutions with a phone call. Zomato gives an option of burger and fries to make their quick life a better combination. Unwrapping a burger and solving work crisis on-call isn't a big deal for them. Even then to add flavours to their work-life, here is an option.
The ghost walker: These type of people actually enjoys the quarantine period a lot. They never seem to be online all the time, but at the same time they are right ahead of everyone with work. They often spring out surprised, out of nowhere and they are the ones who are always ready for a challenge. We cannot find an option to blast them as they end up professionally perfect with their projects. They seem to have liked for crunchy food which sparkles their brain with creative ideas for both at life and work-related issues. The menu list directly goes to Chicken wings.
A perfect non-vegan diet would be those crunchy chicken wings. This would be a perfect
Whatever personality you are, don't hesitate to order your type of food, it's time to chill and enjoy work. Order food on Zomato. Enjoy your meal with a conference video call. In case if you are any of these personalities share and tag @ZomatoIn in your social media and enjoy your meal.
You can also replenish your meal by binge-watching short films on Shortfundly. Visit https://www.shortfundly.com/ for a collection of short films and also get benefited from various subscription packages.
Happy Work-From-Home.
Stay At Home. Stay Safe & Avoid Covid-19 Spread.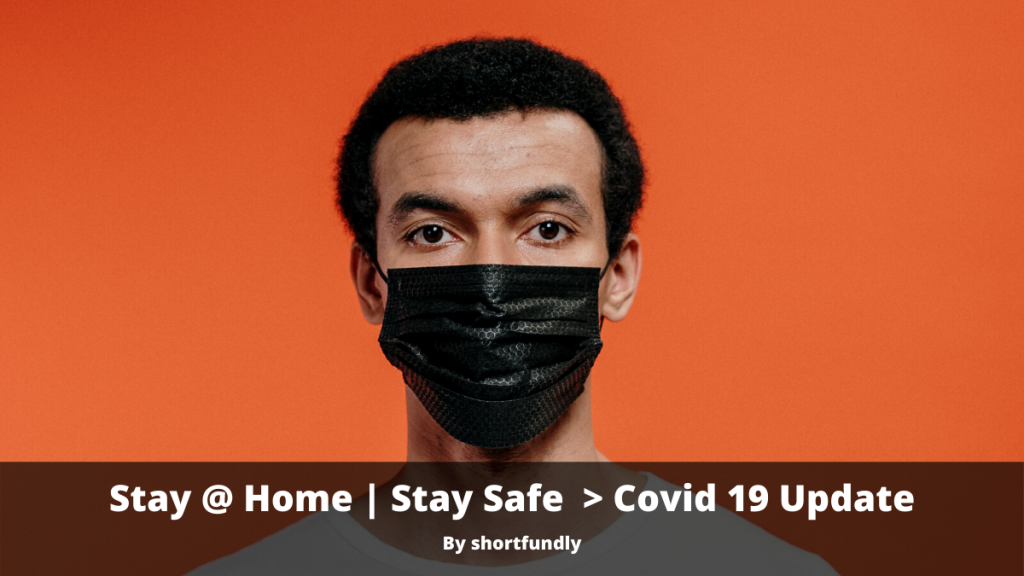 If you are a movie buff then try to use shortfundly movie buff subscription package and enjoy your work from home time.
About shortfundly:
Shortfundly is an online technology and design-focused, data-driven platform company that curates and shares the best short films and stories through our global multi-platform network. Our video and editorial platform enables a global audience to easily discover, watch and share unique stories anywhere on their desktop and mobile devices.
Our vision is to continually grow the community of short film audiences to enable a wide and accessible market reach for short films and become the leading micro-cinema/short film platform.
Register with us https://www.shortfundly.com/filmmakers