Learning something new is always fun. Learning something new in the area of your passion is always exciting and you never what surprise it has in the offer. The days of quarantine are the best time where you can make most of it just by learning and developing your skills in the field of your passion. For all the aspiring filmmakers your skills by studying various online courses available. Many free courses are offered form the elite universities around the world. If you want the best and the very experienced tutors teaching you, there are many paid ones too. We have the best courses covered for you in this article.
1. Masterclass Online Classes
If you want the best of the tutor who is ready to pour their knowledge right in you, well this is your ultimate destination, the Disney land. Explaining the term Disney land this is where Samuel L. Jackson aka Nick Fury teaches acting, Martin Scorsese teaches film making, Ron Howard of Star Wars, Apollo 13 and the director of many other highly critically rated movies teaches you the art of direction. Ready to shell out 15K, it's all worth it. There is a limited offer on where you are allowed to share your account with a friend of yours who is in need. You can access all the videos across any device where ever you want across any platform. Visit Masterclass to know more.
2. Advance Certificate Program in Film Making
This 1-year program curated by the experts from Whistling Woods International comprises 60 + hours of learning through video lectures, video-based live sessions, offline workshop additions, etc held by Whistling Woods faculty alongside multiple testing protocols. you furthermore may get free access to the extensive library of Masterclass lessons from the legends of filmmaking also as specialization workshops held at the Whistling Woods Campus. After finishing the course, you'll be awarded a complicated Certificate from Whistling Woods International. If you would like to get and pave a path for your passion for filmmaking, this is often the place for you. It is a paid course, please visit Virtualacademy to know more.
3. Getting Your Film off the Ground
Michigan State University has partnered Coursera, the famous online education platform which offers you courses from top-rated universities around the world, to offer this course. The course is for beginners. It offers an introduction to several of the opportunities that exist to fund your film, market it, and make an audience for it. it'll offer you a way of possible options and avenues to explore and it'll start you on the method of creating your film dreams a reality. The course covers the grant researching and writing process for fiction films and documentaries, strategies for developing impactful film websites, the best social media practices for filmmakers, and the way to approach crowdfunding and seeking investors. Through these experiences, you'll be prepared to hunt funding for your film and to create your own audience through digital spaces. While you can learn the course for free on Coursera, you will have to pay a fee for the certificate though. There are Financial Aids available too.
4. Write a feature Length Screenplay for Film or Television.
In this course, you'll write an entire, feature-length screenplay for film or television, be it a significant drama or romantic comedy or anything in between. You'll learn to interrupt down the creative process into components, and you'll discover a structured process that permits you to supply a refined and pitch-ready script by the top of the course. Completing this project will increase your confidence in your ideas and skills, and you'll feel prepared to pitch your first script and obtain started on your next. this is often a course designed to tap into your creativity and is predicated in "Active Learning". Most of the particular learning takes place within your own activities – that's, writing! you'll learn by doing. You can learn the course for free on Coursera. Visit Coursera to learn more and enroll in the course.
5. Transmedia Storytelling: Narrative worlds, emerging technologies, and global audiences
Who doesn't love stories? Well most of us do. So, the art of telling stories few say is inherited, you can also learn it on Coursera. The course is offered by the University of New South Wales, Australia in partnership with Coursera. This course will assist you to style a technique for developing and telling your own transmedia story. You'll study what it takes to:
Shape your ideas into compelling and well-structured narratives and sophisticated story worlds.
Identify, understand, and have interacted with different audiences in your stories.
Create a cohesive user experience across different platforms.
Evaluate existing and emerging technologies to share your story with the planet, and help your audience participates in the larger story world you create.
The course provides you with a singular, authentic, and industry-relevant learning opportunity. You'll have access to current theory, industry examples, and advice and undertake learning activities that will equip you with tools, you would like to start out developing your own ideas.
Visit Shortfundly for more ideas and explore more about short films.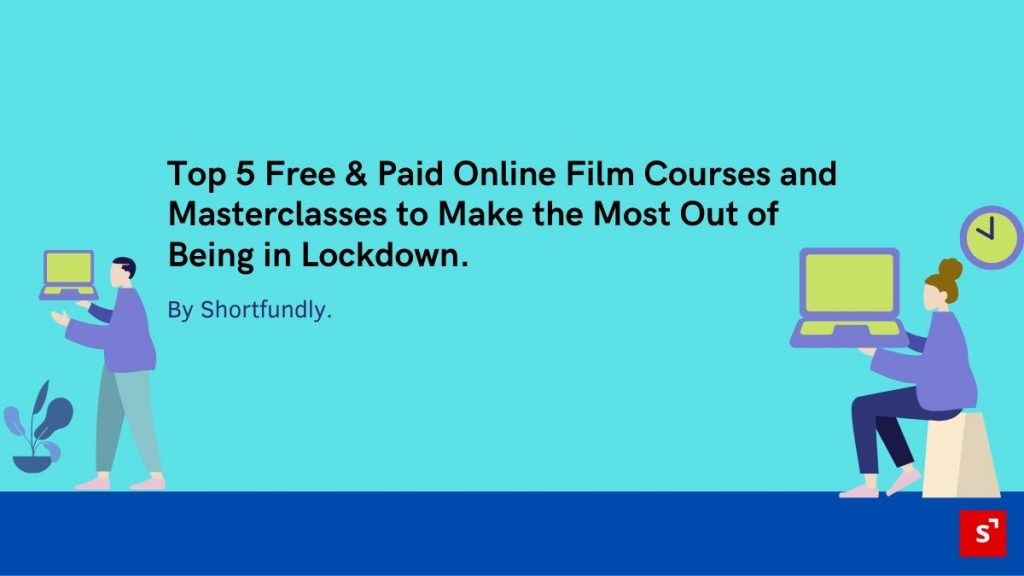 ---
Also read latest posts form shortfundly team:
---
About Shortfundly
Shortfundly is an online media company that curates and shares the best short films and stories from India through our global multi-platform network. Our video and editorial platform enable a global audience to easily discover, watch and share unique stories from India anywhere on their desktop and mobile devices.
Our vision is to continually grow the community of short film audiences to enable a wide and accessible market reach for short films and become the leading micro-cinema/short film platform for India.
---
Also read web series review post from shortfundly team: