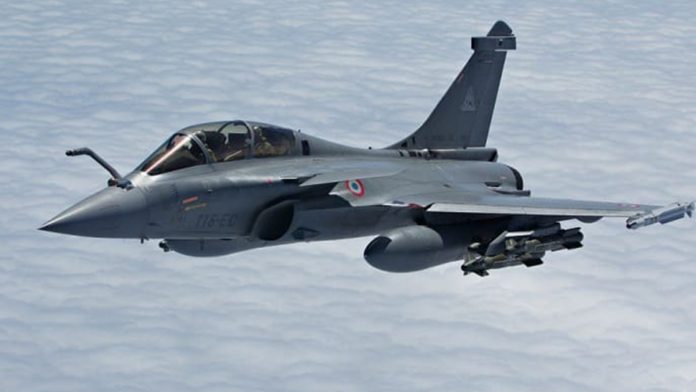 Introduction
Today's topic is something special and furious, Indian Air force's Newest Edition: Rafale.
When this beautiful world came into existence, it was all so peaceful and calm. But as it is said," Good things don't last long". The statement is so true for human beings too. As time passed by, the devil in us aroused.
Nowadays, every single human has this feeling of hate and jealousy for another human. Lines have been drawn in this world, segregating cultures, people, and the fate lying beneath them. In these extreme situations, it becomes necessary to have a strong military base, as a security alternative.
Specifications
India, a country with a wide population, diverse cultures, and people, always had a history of battles and wars. With such a huge history, one has to be patient enough to tackle such issues in the future.
Well, with strength of over 1.4 million active personnel, it is the world's second-largest military force and has the world's largest volunteer army. It also has the third-largest defense budget in the world. Cool right! And in this huge family, a new member has made his appearance. Let's introduce you to Indian Air force's Newest Edition: Rafale.
Dassault Rafale is one of the most powerful multi-role fighter jets in the world. With a speed of 1389 km/hr, Rafale has a range of 3700 km. The Dassault Rafale is a French twin-engine, canard delta wing, multi-role fighter aircraft designed and built by Dassault Aviation.
India has welcomed 5 new Rafales. According to the sources, Rafale will be competent enough to battle even in the mountainous regions of Tibet. Rafale is claimed to be 5 times faster than the world's fastest car.
Why is Rafale so special?
Well, Rafale is capable of carrying out a wide range of short and long-range missions. Rafale can be used to perform ground and sea attacks, reconnaissance, high-accuracy strikes, and nuclear strike deterrence. Dassault refers Rafale as an "omnivore" aircraft. Rafale is capable of carrying payloads equivalent to its empty weight.
How Rafale will provide an edge to Indian Air Force?
The weapons package outguns all other weapons systems in the region and will give Indian Air force the ability to engage with Pakistani jets from a distance without being tracked. Also, air-to-ground SCALP missiles will be able to take down virtually any target within Pakistani soil and they won't see them coming.

Rafale has cutting edge SCALA and METEOR missiles, which makes it super-interesting. In two lines, India has invested much on Rafale and Rafale is truly worthy of it. Everywhere, Rafale is a hot topic. Rafale has increased India's potency in terms of air attacks. Indian Air force's Newest Edition: Rafale is an edge above range of jets and will be protecting india and it's interest around the globe.
About Shortfundly
Shortfundly is an online technology and design-focused, data-driven platform company that curates and shares the best short films and stories through our global multi-platform network. Our video and editorial platform enables a global audience to easily discover, watch, and share unique stories anywhere on their desktop and mobile devices.
Our vision is to continually grow the community of short film audiences to enable a wide and accessible market reach for short films and become the leading micro-cinema/short film platform.
Please visit http://www.shortfundly.com to learn more about us
Also check our other interesting content